Why medium-density living could be the solution to Canberra's rapidly growing population
July 06, 2022
Why medium-density living could be the solution to Canberra's rapidly growing population
The secret is out: Canberra is a great place to live. The recently released census data shows that the ease of life, access to services and great jobs, while being surrounded by nature, is appealing to an increasing number of people.
Since the last census in 2016 more people have moved to Canberra than any other capital city in Australia. The population now sits at 454 499 people, an increase of 14.4 per cent over four years. 
Independent Property Group Licenced Agent & Principal Chris Uren says medium density living appeals to a diverse range of buyers.
"Unit living has probably never been more attractive. Canberra, like a lot of capital cities, has seen an evolution towards more medium and high density living, driven by first home buyers but also by downsizers," he says.
"The facilities are really becoming quite sophisticated and building communities within the complexes and that is appealing to people."
Experts have tipped medium density living as the solution to this rapidly increasing population, which offers convenience, affordability and certainly more functionality than apartments built in years gone by.
"Not all medium density living is the same. The development community in Canberra is doing really thoughtful designs, thinking beyond just the internal living space and considering how people want to live," Uren says.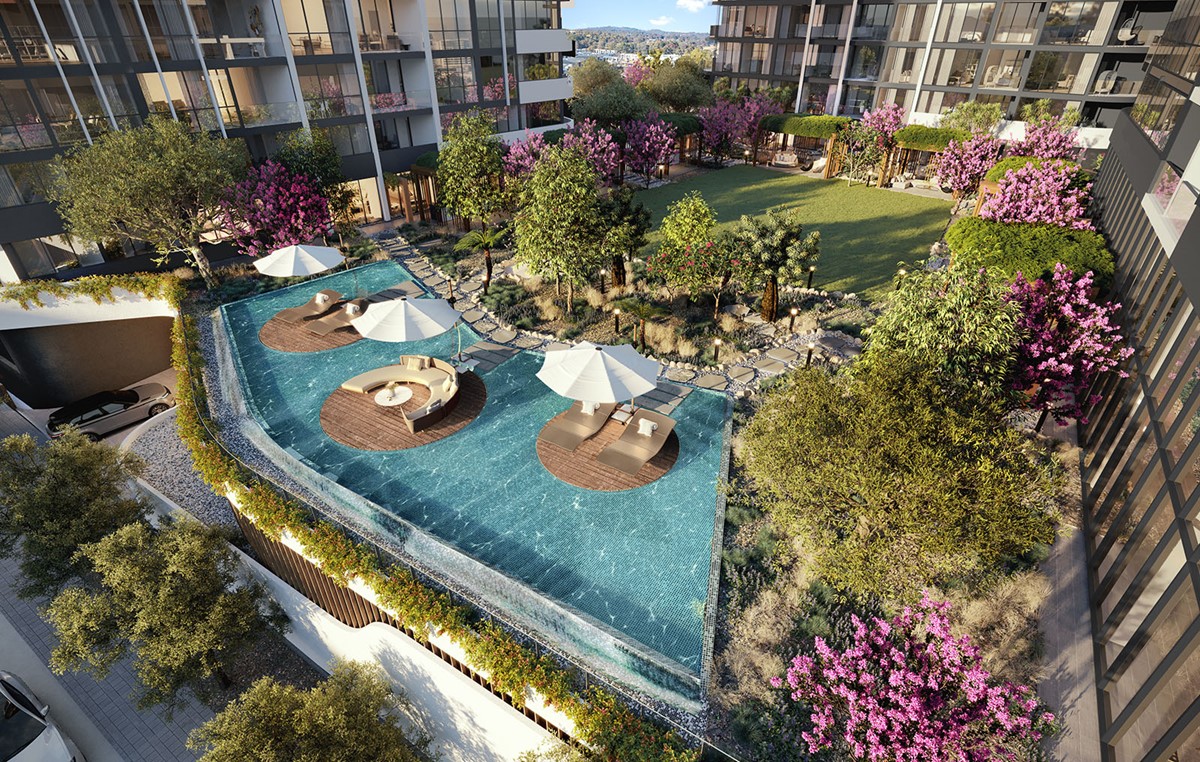 "Woden Green is a great example of that, it's got an indoor pool and a theatrette, but they've also done a dog park and a children's playground there on the grounds.
"They've put a lot of thought into people working from home, they've got charging stations for electric vehicles. The things that developers are thinking about are so much more fitting to modern lives.
The huge increase in people has also resulted in significant increases to property prices, and rental returns for investors. It has also driven the growth in buying off the plan for more buyers.
"Off the plan buying had become a lot more acceptable and normalised for people that perhaps it was 20 years ago," Uren says.
"Off the plan is a fantastic option, particularly for first home buyers because they can enter the property market with as little as 5 per cent deposit.
"Often it's then a two year timeframe until they move in, so they can save more leading up to settlement and, everything is brand new!
"We've got some high quality builder and developers in this city and so this is an ideal way for them to enter the property market."
As the benefits of living in Australia's 'bush capital' continue to bring more migration both from within Australia and abroad, the growth looks set to continue.
"We are the home of government and a lot of people come here to work in the public service, we have a large student population with two universities here," Uren says.
"There's an increasing number of businesses in private sector, and we have quite a strong start up tech community emerging here."
The census data revealed Canberra's median weekly income is $1203 for individuals and $2445 for families, up from $998 and $2445 four years ago.
"We have some of the lowest unemployment rates in the country so you can get a job and be well paid and enjoy all the benefits Canberra offers in terms of its natural environment but also some amazing facilities, bars, restaurants and access to beaches and the snow," Uren says.
To discuss your needs and enquire about a range of property options, from off the plan apartments to established houses, get in touch with your local Independent Property Group specialist today.