Routine inspections: what tenants need to know and landlords can expect
December 18, 2020
Remember when you were a teenager, and your Mum told you she was coming into your room to check that you'd cleaned it properly? For new landlords, rental inspections can feel a bit like taking on the role of Mum. And, no, tenants aren't usually thrilled either.
That said, routine rental inspections are extremely important to keep your investment property in the best condition possible.
Monika Minko, Senior Leader of Independent Property Management says that rental inspections are a valuable tool to keep the relationship between tenant and landlord running smoothly.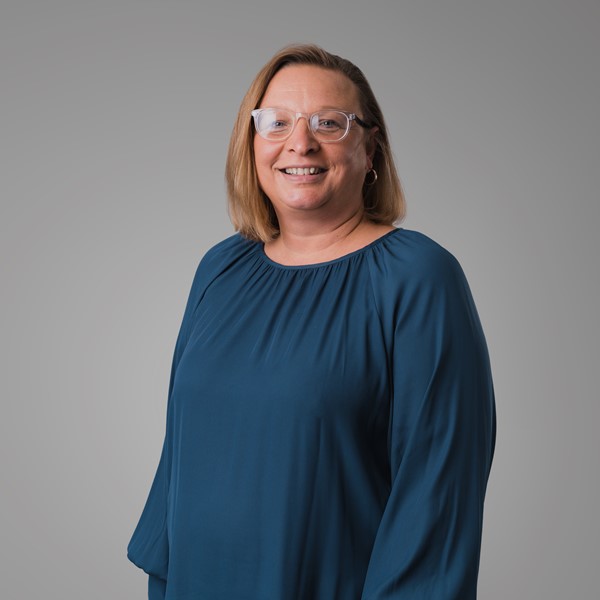 What is a routine inspection?
Routine inspections are inspections done to check that a tenant is keeping the property in good condition. If there is a property manager, routine inspections are part of their role. Private landlords can conduct them themselves.
Before the tenant first moves in, the property manager will conduct an initial inspection. This is a very thorough inspection that documents the condition of the property in detail, including photographs.
At the end of the lease, that report will be used to compare the condition of the property to the condition it was in at the beginning.
"Routine inspections are all the inspections done in between to keep an eye on the place," says Monika. "They're a crucial part of catching maintenance problems early and seeing any issues with how the tenant is treating the property that can be addressed before significant damage is done and money gets deducted from the bond."
When done properly, routine inspections are as much for the tenant's benefit as the owners.
What are the rules for routine inspections?
Landlords can conduct a routine inspection twice in a 12 month period, excluding the initial and final inspections. They can also conduct an additional inspection in the first month and/or the last month of the tenancy. A property manager can conduct the inspection without the landlord, or the landlord can attend along with them if they prefer.
The tenant is entitled to a week's notice of a routine inspection. Generally, inspections are done within business hours except in unusual circumstances and with all parties' agreement. As the tenant has exclusive possession of the property, they can decline access if the 7 day's notice hasn't been provided and request that it be rescheduled.
The tenant can be at the inspection if they prefer or can request that it's done in their absence. "We'll always try and find a time that works for both parties," says Monika. "If the tenant wants to be there, we try and make sure it doesn't interfere with their work."
What are property managers looking for?
Monika says that property inspections are about being proactive. "We're looking to see how the property's performing. We look at structural maintenance issues that might arise and identify things that might need repairing before they get worse. We also keep an eye on the general condition of the property so that we can let owners know when things are becoming worn or shabby. That way they can budget ahead of time for new carpets or fresh paint and it's not so much of a shock."
So does that mean that your tenant has to keep things spick and span?
"We don't care about tidiness," says Monika. "It's all about cleanliness and keeping things in good repair. Cleanliness is important because things can degrade faster if they're not looked after. Sliding door tracks that aren't kept clean can start to jam because the rollers wear out, for example, and you end up paying more in maintenance. Cleaning the grease out of a range hood is another example, because if it clogs it won't work and you'll end up with greasy walls."
How can tenants prepare for a routine inspection?
Tenants can use the inspection as a chance to either raise an issue or explain a previous issue in more detail.
"We have an online system through which tenants can lodge a maintenance request or raise an issue," explains Monika. "The inspection is a great way to either show your property manager more detail — especially if it's an issue that only arises when you use something like an appliance — or follow up. We'll note it in the inspection report so there's a record at the end of the lease."
The inspection can also benefit tenants by helping property managers identify issues early. "Sometimes, there'll be something that is the tenant's fault, like a stain on a carpet."
To prepare for a routine inspection, tenants should:
Clean the property thoroughly. And while there's no legal requirement to keep the place tidy, it definitely can't hurt. "We do comment on a routine inspection report if the property is tidy and clean," says Monika. "It gives the landlord peace of mind that the home is being well cared for, and means they'll be more likely to want to renew the lease later on."
Make a list of any issues they want to raise. They might be immediate maintenance problems, like a leaking tap, problems with heating and cooling, or requests for upgrades like a security light in the porch. Ideally, tenants should send the list through ahead of time: that way the property manager is prepared and can deal with them faster.
If the tenants have (and are allowed) pets, make sure they're secured for the visit. You don't want Fido to make a break for freedom!
By inspecting a property regularly, the property manager can help ensure that it's kept in excellent condition. Timely upgrades and prompt attention to issues are essential to keep the relationship between landlord and tenant strong and will help maximise the asset for years to come.
If you're looking for a property manager to help keep your investment in tip-top condition, get in touch through the form below or visit our services page to see how we can help.
Get more from your property management company.
We want to help you get more out of your investment. No matter what sort of property you are thinking of leasing out, we are up to the task.

Drop us a line to learn more about how we can help.