When is it worth changing your property manager?
July 28, 2020
Is your investment under performing? Are you sick of being told that it's "just the way the market is" while people all around you are getting great tenants? Have you been left in the dark about the state of your property?
If you're unhappy with your current property manager, here's how to make the change
When is it worth changing your property manager?
Properties sitting on the rental market too long
If your property is sitting empty, it's costing you money. Getting a good tenant for your property should be the highest priority for your property manager — even when times get tough.
At Independent, we switched to virtual tours during the COVID-19 pandemic, added more staff and doubled the number of new tenants we found for our clients.
Poor communication
Some communication issues can be remedied with a conversation. Others can be a more serious problem. If your property manager doesn't return calls and is slow to update you, consider a switch.
Your property manager changes frequently
Some agencies have a rotating cast of property managers. This means that they won't be as familiar with the property. It may also imply that there is high turnover in the company: indicating deeper problems.
A dedicated property manager will know your property and its history. If your company can't offer that, you aren't getting your money's worth.
Infrequent or rushed routine inspections
Routine inspections are the primary way you know your property is being taken care of. If they're not happening on time, or at all, it's a big red flag.
If they are happening, are they thorough? Are you able to access the photographs and the written report? Independent makes these available through our dedicated portal, so you can access them any time.
What are the steps involved to change your property manager?
Step One: Check your property management agreement. 
It will set out:
The length of the agreement (usually 12 or 24 months)
The notice period you need to give if you are ending it early
Any termination fees you have to pay
Step Two: Select your new property manager.
The first step is to ask family and friends for recommendation and check out business reviews. They'll give you a good idea oh what it's like to work with an agency (BTW, Independent is Canberra's most 5-starred property management agency).
Once you have a candidate in mind, set up an appraisal conversation with them. Make sure you ask: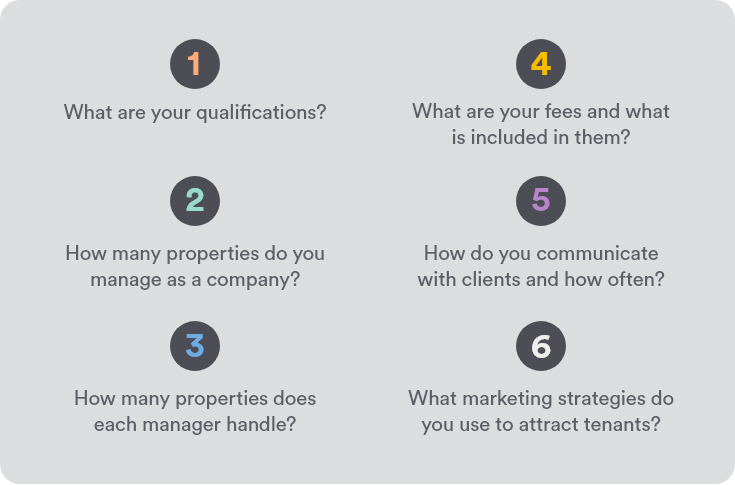 Step Three: Inform your property manager.
From here, it's smooth sailing. Send an email to your old property manager giving them notice that you'll be terminating the agreement. CC in the new company and let them do the rest.
How to handle breaking up with your old property manager
Keep it simple and straight to the point with our template.
Changing property manager letter
Dear [current property manager]
RE: [Property address]: Notice of Termination of Management Agreement
This [letter/email] serves as written notice that I/we will be terminating your management agreement after [date]. This accords with the [number of days] notice required by that agreement.
Management of the property will be taken over by [name of new property management company]. They will be in touch to arrange the handover of keys and any relevant information.
Thank you for your assistance in managing [property name]. I/We wish you all the best.
Kind regards,
Make sure you CC in your new property manager. They will manage the handover for you, including:
Getting the keys to your property
Getting all current tenancy documents
Making contact with your tenant to let them know of the change
Can I change my property manager mid-lease?
You can change your property anytime, including in the middle of your lease. The tenancy agreement is tied to the property, not the leasing agent. All of the documentation stays with the property and can be collected by your new agent.
Some agencies have exit fees when the tenant is in a fixed-term tenancy. If you're looking to switch to Independent, we can work with you to help with this. Sometimes, mid-lease is the best time to change your rental agent because your property isn't sitting vacant while you make the switch.
Changing property manager fees
Your agreement might include a fee for early termination. It's almost certainly worth it to make the change.
A good property manager can get you better tenants and higher returns. They'll also work with you to be proactive about improving the property's value. Plus peace of mind? Priceless.
If you're concerned about exit fees, talk to us at Independent and we'll work with you to make your exit easier.
If your current property manager is not meeting your needs, contact us for more information about how we can help. We offer a wide range of property management services and can tailor a package to suit you. Get in touch below.