We want to make leasing out your property as simple and painless as possible. So, we've invested in the process, training and technology to make that happen.
We use the Sorted app so your tenant can easily and digitally lodge maintenance requests and check their rent details.
If you need to get in contact with your property manager contact them using the details provided.
Alternately you can call our office on (02) 6209 1555 8:30am - 5:00pm Monday to Friday. For emergencies out of hours, please call our after hours line on (02) 6209 5060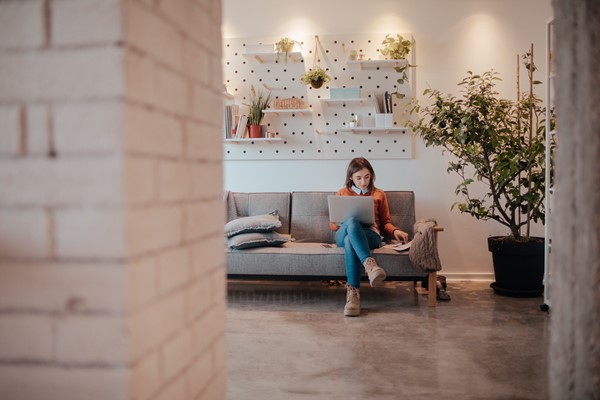 Frequently Asked Questions
How do I know how much rent I should be charging for my property?
Setting a rental price is a precise science - too high, and the property won't rent or may take a long time to find a tenant. Too low, and you reduce the return on your investment and may not attract the right target market. We regularly consider the following important factors when setting rent baselines:
• Comparable properties on the market or recently rented
• Length of lease
• Time of year
• Type of tenant
• Owner's opinion
How do I select a tenant?
Prospective tenants must view the property or have someone view it on their behalf. 100 points of ID is also required. We establish two important things for you - that the applicant can afford to pay the rent and that they will care for the property. If we are satisfied the prospective tenant can do this, we will present a summary of the application to you for your consideration and approval
Who is my point of contact?
Each area of the Property Management process has a dedicated specialist. Our new business team works with new clients to learn more about the property and ensure that your rent target is in line with the market, while our leasing consultants specialise in screening for the best possible tenants. Our specialised team of property managers then becomes your point of contact once a tenant has been approved.
How and when do I receive my rent?
Your rent is paid to you by electronic funds transfer into your nominated account at the end of each month.
What happens if my tenant fails to pay rent?
Tenancy applications are only approved when we are confident that the rent will be paid on time and the tenants can look after the property. Occasionally changes in circumstances can put some tenants behind with their rental payments. Independent has a Zero Tolerance Policy for rent arrears. This is outlined at the commencement of the tenancy. Independent's tenancy arrears are monitored on a daily basis.
Independent Property Management will keep the lessor notified of any late rental payments and we will only issue termination notices after discussing the situation with you.
How are maintenance repairs and requests conducted?
We request that the tenant reports all maintenance issues to Independent Property Management in writing (either via email or through the Sorted ap). We will contact you for authorisation to conduct the repairs and for any larger maintenance items quotes will be obtained and discussed with you prior to organising the work. Urgent repairs, regardless of the cost, may be required to be acted upon immediately as legislated in the Residential Tenancies ACT 1997. Of course, we will inform you if this occurs.
Should I have landlord insurance if I am renting out my property?
We recommend all Landlords take out an appropriate landlord insurance policy.. Landlord Insurance may cover you in an event of a tenant not paying the rent, vacating the property early, malicious damage or severe neglect, as well as public liability and contents insurance eg. floor coverings and curtains.
How often do you carry out inspections?
Inspections of your property are conducted twice a year. This is to ensure that the tenant is looking after the property as stipulated in the Tenancy Agreement. Inspections are also conducted to ascertain any repairs and maintenance that may be necessary.
How much notice does a tenant have to give to terminate their tenancy?
We ask the tenant to supply their intention to vacate in writing and the tenant can give notice for a number of different circumstances:
• If they are in a 'Periodic' Residential Tenancy Agreement they are required to give 21 days' written notice prior to the expiration of your agreement of their intention to vacate.
• If they are in a 'Fixed Term' Residential Tenancy Agreement they are required to give 21 days' written notice prior to the expiration of the agreement of their intention to vacate. This is a breach of agreement as it's prior to the end of the term and as such we ask them to contact the property manager immediately.
How long will it take to find a tenant?
It depends on the season, the local real estate market, and the property itself. Canberra has quite a seasonal market so during winter time we see tenant enquiry slow and over November - February we see a high demand for rentals across Canberra.
If you prepare the property, present it well and set the asking rent in line with the market, the property will rent. In the current market it's taking about three weeks on average to find tenants for unfurnished property.