Why sometimes the best house is an apartment
March 23, 2019
We all know that Canberrans love apartments. The interesting thing is though, when you compare Canberra to other capital cities like Sydney or Melbourne, you'll notice that for the number of people we have living here and the lifestyles, income levels and demographics they represent, we actually have far fewer apartments and townhouses than you might expect.
That goes some way towards explaining why there is such a high demand for new off-plan developments in Canberra, but it doesn't explain why some developments prove to be much so much more popular than others. We sat down with Nicholas Jacob – Licenced Agent at Independent Property Group, to find out what makes certain developments so successful and what you should be looking for if you are in the market for a new home or investment property.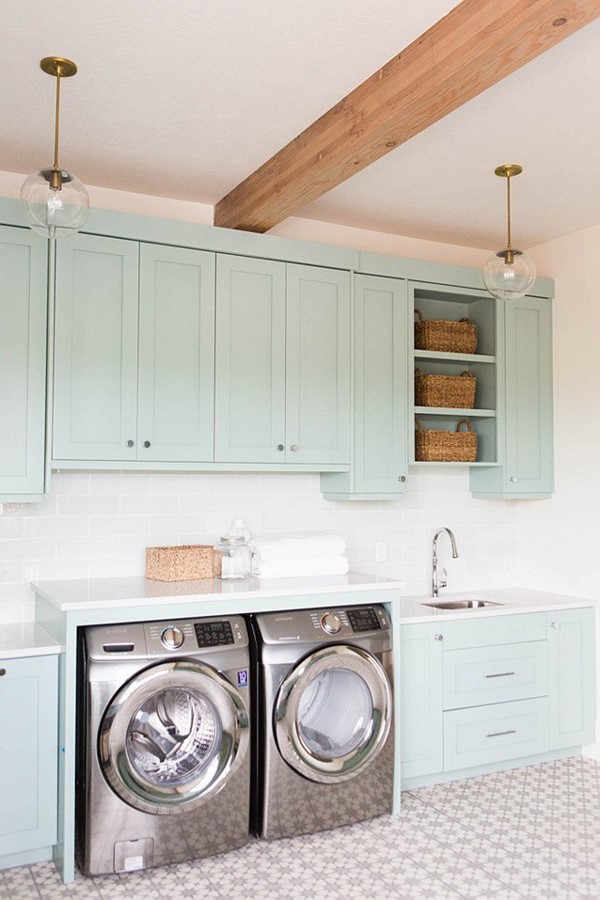 Apartments and townhouses that sell
According to Nicholas, the best apartments and townhouses, the ones that sell out fast – sometimes even before they are officially released to the market – are those that are specially designed from the ground up to provide specific features that buyers are looking for.
"Buyers are smart…" says Nicholas, "…and chances are they are going to have a good idea of what they want in a property and what is available in the market. That is why planning is incredibly important. We work closely with developers to ensure they are producing something that buyers will want. We look at the designs of the building. The layouts of the apartments. The unit mix. The facilities on offer. The price points. Developers really need to be clever about what they are building and tailor the designs around market demand."
Buyers want a little something extra
If you're in the market for a new home, you probably have a good understanding of what you want in a property. You're looking for something that ticks all the boxes, but it's not enough for someone to just throw up a pretty looking building. That's because you're also looking for something different. You want a property that gives you a little bit extra for your money and it's the developer's job to make sure they create something that does that.
According to Nicholas, "determining what the market wants is really a matter of putting yourself in the buyers' shoes. We are constantly looking for gaps in the market. If we notice a price gap, where there are no units available at a particular price range in a particular area, we will work with developers to design something that fills that gap. It's also about looking at what is selling and, perhaps more importantly, what isn't. If something isn't selling well, you look at the reason why."
Little things that make a huge difference
Nicholas says that "Sometimes the tiniest changes can have big results. Making an apartment 5m2 smaller, so you can reduce the price by $10,000 or more can make a big difference – especially if the smaller apartment uses space more efficiently, giving you more useable space than a slightly larger apartment that costs significantly more money.
You could also find a situation where buyers are looking for something completely different to what is being offered. Eastridge in Lawson is a great example. Belconnen currently has a lot of apartments, but very few townhouses, which was a gap we identified. So we came up with designs and a price point that has proven to be very appealing. We did very little advertising for Eastridge, but we sold over 80% of the townhouses before they were even released to the general market. Of course, our strong sales network and large database of buyers also had a large part to play in those results."
Lifestyle is everything
Another big factor that makes apartments and townhouses attractive is the lifestyle they offer. This is one of the reasons that apartments are so popular with first home buyers and younger buyers. If you're a first home buyer, chances are you are at stage in your life where you don't really want to be spending your weekends mowing the lawn or pruning gardens. You want to go out and explore the city, meet your friends for a drink, catch a movie or watch a game. You're looking for a low-maintenance, lock-up and leave lifestyle that allows you to enjoy your time off.
There could be any number of reasons why certain apartments aren't popular. Price is often a big factor. Location is also an important consideration. Sometimes though, it could just be a vanilla offering when the market is in the mood for choc mint.
Nicholas points to a Tuggeranong development as an example. "Southport in Southquay has been hugely popular. This isn't just because it is offering apartments at a lower price point than what is currently available in neighbouring buildings. It's because buyers are also being offered something extra on top of that. Southport is the only development in that area with a high level of additional facilities. There are 2 pools, a gym, a sauna and a lot of other extras that buyers can't find anywhere else."
A lot of apartments are close to town centres, putting you close to supermarkets, cafes, shops and other facilities. They put everything you need right there in front of you. "When you buy an apartment," says Nicholas, "you're not just buying a place to live. You're also buying a certain lifestyle. We have an apartment building that we released in Turner last year, right on the corner of Moore and Masson Streets. It's only a few minutes' walk from Lonsdale Street in Braddon. There's so much in that area to enjoy. If you're lucky enough to work in the city, you wouldn't even need a car."
Downsizers on the prowl
Their close proximity to town centres is also making apartments and townhouses increasingly popular with downsizers. Nicholas understands that shift can be a big step of some people. "When people make the decision to move out of the home they have lived in for 20 or 30 years, or even longer, they are really looking for lifestyle benefits. They want convenience and they want quality. There are a number of premium apartments and townhouses currently being built that are specifically targeted towards the needs and wants of downsizers which are proving to be very popular."
If you are in the market for a new apartment or townhouse, Nicholas has a final piece of advice: "Usually the best apartments go quickly. If you're in the market for something special, it pays to give yourself an edge over other buyers. The best way to do that is by signing up to our Pre-Market Pick mailing list. That way you'll get advanced notice of all our new residential developments before they are released to the general market."