Thinking of leasing your new property? Consider short stay & unlock up to 30% higher returns
May 05, 2022
Thinking of renting out your new property? Consider short-stay rentals and unlock up to 30% higher returns
So, you've purchased an off-the-plan property. Congratulations!
You have a range of options available to consider, now that you have taken this step.
An exciting option to consider is leveraging the popularity and reliability of platforms like Airbnb and Stayz and listing your property as a short-term rental.
Think about some of the things that made this property the one you decided to spend your hard-earned money on.
The location
The quality of the build
The amenities in the property or nearby; and of course
It is BRAND NEW!
Canberra is a well-established visitor destination. The business and government hubs located in the territory will continue to bring in regular corporate travellers, who often stay for short times and want a comfortable stay at the end of a busy workday.
And of course, as the dining and nightlife scene continues to grow and establish Canberra as a foodie destination in its own right, there is also the proximity to some of the best snow runs and beaches just a short drive away.
Even with the pandemic effect still lingering, the short-term occupancy rate remained steady at 78% on average in the 12 months to March 2022.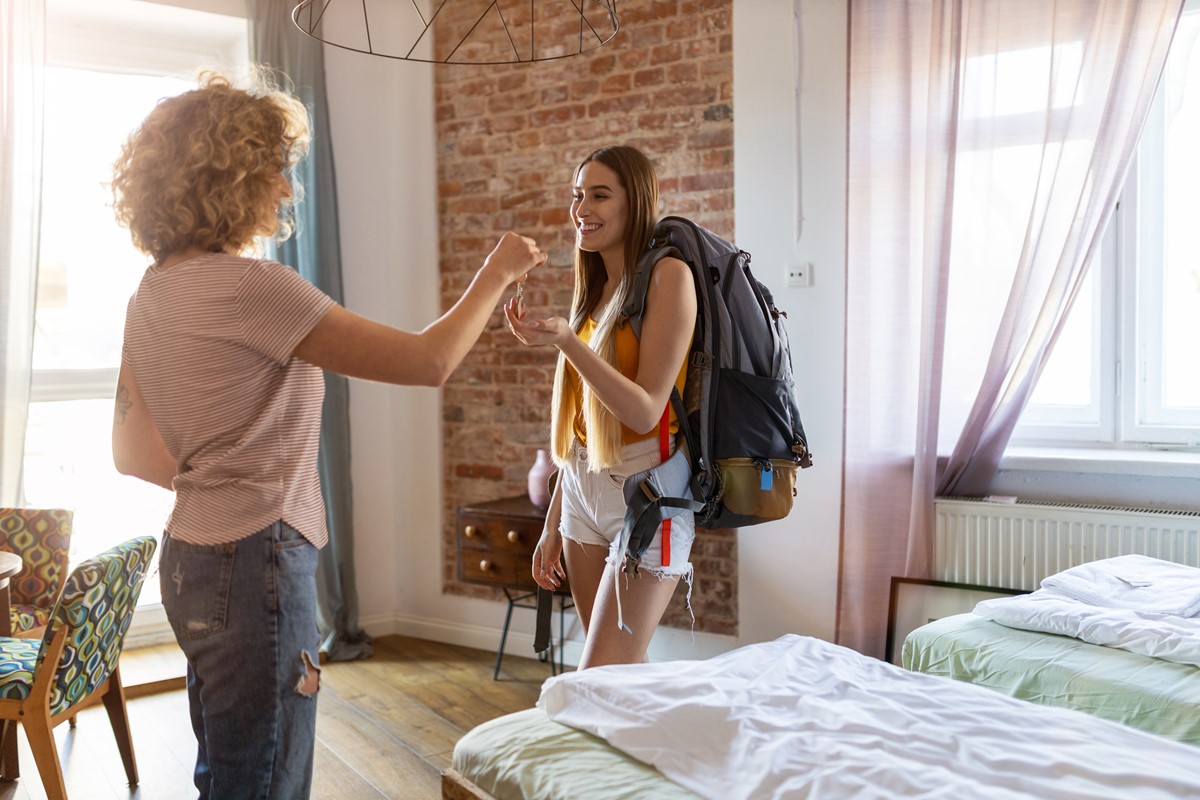 As we continue to move away from travel restrictions it is anticipated these rates will only increase, which means you are well positioned to benefit in a variety of ways from listing your place as a short-term rental.
For the everyday investor, monthly gross income could be up to $6,270 a month, as at March 2022, which is up from $5,100 just one year prior.
Average nightly rates have increased from $170 to $209 between January 2021 and March 2022, with no signs of slowing down
You have the option to use your property for yourself or for visiting family and friends when you need it, providing more flexibility than long term rentals.
All those qualities that made it an enticing option for you align with the types of things people look for in a short-term rental.
If you haven't moved in yet, you've also got time on your side. You can furnish your new place knowing it's going to be a short-term rental. This could include:
Looking for quality furnishing items on sale rather than splurging on specific items suited to your unique taste.
Purchasing robust kitchenware and décor. Accidents happen, trying to prevent them and ensure that if they do happen you won't be heartbroken that an heirloom teapot is gone forever is key.
Increasing mass appeal by keeping the place breezy, serene and uncluttered.
And best of all, there is a full-service solution to manage every step of the process, from bookings and key exchanges to guest communication, cleaning and maintenance.  
With more than 60 years of experience in Property Management in Canberra, Guested has the experience and know-how to get you started in the short-stay market with platforms like Airbnb and Stayz.
Get in touch today to find out more.