Selling your property in Winter: a guide
June 07, 2022
The winter months can sometimes be unpredictable when it comes to the weather but that shouldn't be a reason not to sell your property.
There are always people looking to buy, as Matt Peden, Independent Property Group's Belconnen Principal explains.
"So many people think spring is the only time to sell, but the truth is unless your gardens are Floriade standard and it would really enhance your property to sell then, you'll just be listing at the same time as everyone else if you wait."
Matt says the time of year rarely dictates when people are needing to move home.
"Buyers are always buying, people are always needing to move, buyers' motivations are not seasonal.
Matt says all homes have something that makes them appealing, and advises sellers to stay positive.
"Even if you're looking onto a basic garden, buyers can imagine living there very happily. There's a buyer for every type of property."
"Selling your home in winter leverages the supply and demand metric. There is a reduction in supply and buyers are still in the market.
"This is especially true when you look at the five year average in supply being 30 per cent down and Canberra attracting migration from interstate and overseas.
Indeed, the 2021 Census revealed Canberra's population has increased by 14.4 per cent from the 2016 Census figures, the highest of all Australian states and territories.
Once you have sold and you're ready to move, there are some key factors to consider.
Rather than letting the cold weather dampen your moving plans, take some steps to ensure that your move is as seamless and stress-free as possible.
Hire the professionals
Where you can, hiring professional removalists can make the move an easier process. They can help you pack up your belongings and deliver them to your new home so that you can minimise the heavy lifting and focus on unpacking and settling into the new property.
Outsourcing the clean-up to professional cleaners, carpet cleaners and gardeners can also make life easier and if you are renting, this can ensure that you are taking steps to help get your bond returned sooner with an easier handover.
Outsource your connections
There are some great companies that can assist with the connections and disconnections of your services to get you set up sooner in your new home and have the lights on for move-in day. They can also help with closing off old accounts for your previous residence and finalising those accounts.
Label your boxes
Do the little things like labelling your boxes relevant to the room that they belong to or what they contain when you are packing up. This will help your removalists identify the areas that the boxes need to go when they are unpacking in your new home, and you will be able to unpack the ones that you need more urgently.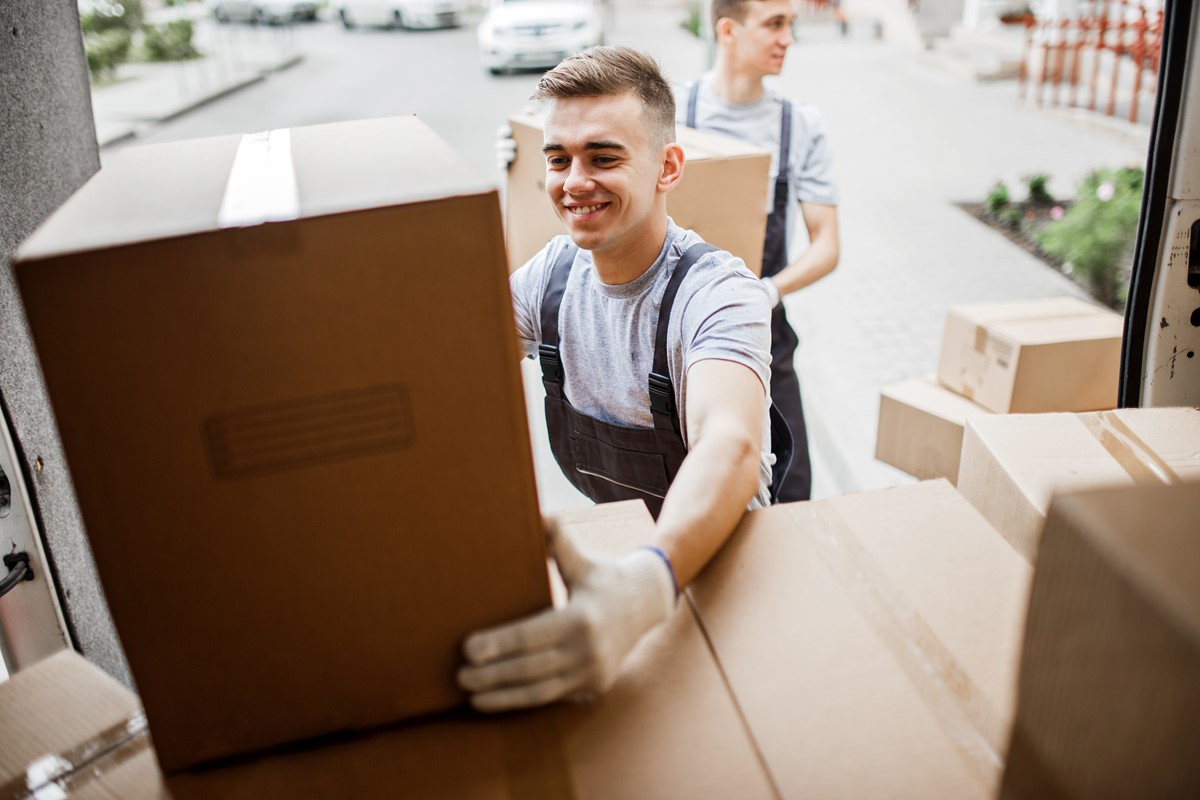 Prepare for a full day
When you are organising your time of move-in winter, keep in mind that the daylight hours are shorter. Get started as early as you can to use most of the daylight that you have. 
If you have pets or children, moving day can be quite a stressful experience. Where possible, you might consider arranging for friends or family to care for them, which can reduce potential anxieties around the move.
Having a bag of essentials on hand including things like a small tool kit, some smaller cleaning items, snacks and even a change of clothes while they might seem insignificant, can help make the day run smoother.
Check the weather app
Rain has the potential to cause havoc on your moving plans so being prepared for any inclement weather can reduce those moving day jitters. Your weather app will be able to tell you what is expected, and it is best to plan for any event and those just in case moments. 
If it does look like rain, purchase some plastic sheeting from your local hardware store to cover furnishings and floors, even old sheets can work in these scenarios to protect those precious items. Matting outside the entry doors will also help in minimising the potential for dirt to be tracked through the property.
If you are ready to sell, any time of year, reach out to an Independent Property Group real estate ​agent to have a chat.