One small step for Anna, one giant leap towards owning a home
July 02, 2020
Housemates. Can't live with 'em, can't afford to move out without 'em. Or can you?
If you're sick of cold pizza cluttering the bench tops and arguments about who last cleaned the bathroom, you've got a few options. Hold yet another house meeting, scrub the toilet yourself…or take the leap and get your very own place.
Anna took the third option.
It might seem like a drastic solution to dishes in the sink, but for Anna, it was easier than she initially thought. By buying off plan, she was able to break the process down. She had longer to save — and a lot longer to pack.
Step one: deciding to buy
For Anna, the biggest step was deciding to buy in the first place. She didn't want to wait too long and miss out on getting into the property market. On the other hand, she was enjoying the girls-about-town lifestyle.
"I was living with a good friend and wasn't really ready to live on my own with all the responsibilities of a mortgage yet. Coming up with all that money for the deposit felt like a pretty huge ask on its own. It was pretty tempting to just stay where I was, but I knew I couldn't rent forever."
The solution? A brand new off plan development. With a two-year wait before she could move in, Anna could take her time adjusting to the idea.
"I only had to come up with $1,000 upfront, and then I had another six months before I needed the rest of the deposit. Knowing that I had that extra time made it feel a lot less scary. And of course I knew I wouldn't be moving in for a couple of years—so the mortgage was awhile away."
Step two: finding the perfect place
When Anna heard about a new development being planned in her suburb, she knew it was time to make the leap. 
"I knew I only wanted a one bedroom, one bathroom apartment so it would be affordable for me as a single person. The one I chose overlooks the lake, which is lovely. And I got a north-facing apartment, which was really important to me. I like a lot of light."
Off plan developments are very popular. As Anna discovered, the lure of picking your own brand-new property, and customising it to suit your needs, is hard to resist. If you can get in early, you'll have the best chance of securing one of the best apartments or townhouses in the development.
There are off plan developments underway in every major town centre. Have a look at what's on offer in your preferred location to see what might suit you.
Step three: getting serious about saving
A 5% deposit was due after six months, which had been relatively easy for her to save for. "It's pretty crazy what having a hard deadline will do for your savings habit," she says. "I already had half of it saved and six months of focusing on building that got it where it needed to be."
A lot of people assume that you need a 20% deposit to buy a property. That's not the case. All you need is 5%, although the more you can put together, the smaller your repayments will be.
If you do have a 20% deposit, you can avoid lenders' mortgage insurance, which will save you some money. But even if you don't, there are alternatives. Anna was lucky enough that her Dad was willing to go guarantor, so she didn't have to pay lenders' mortgage insurance on top of the deposit. She was also able to save more money between the deposit due date and settlement, allowing her to pay another chunk towards the mortgage and reduce her repayments even before she moved in.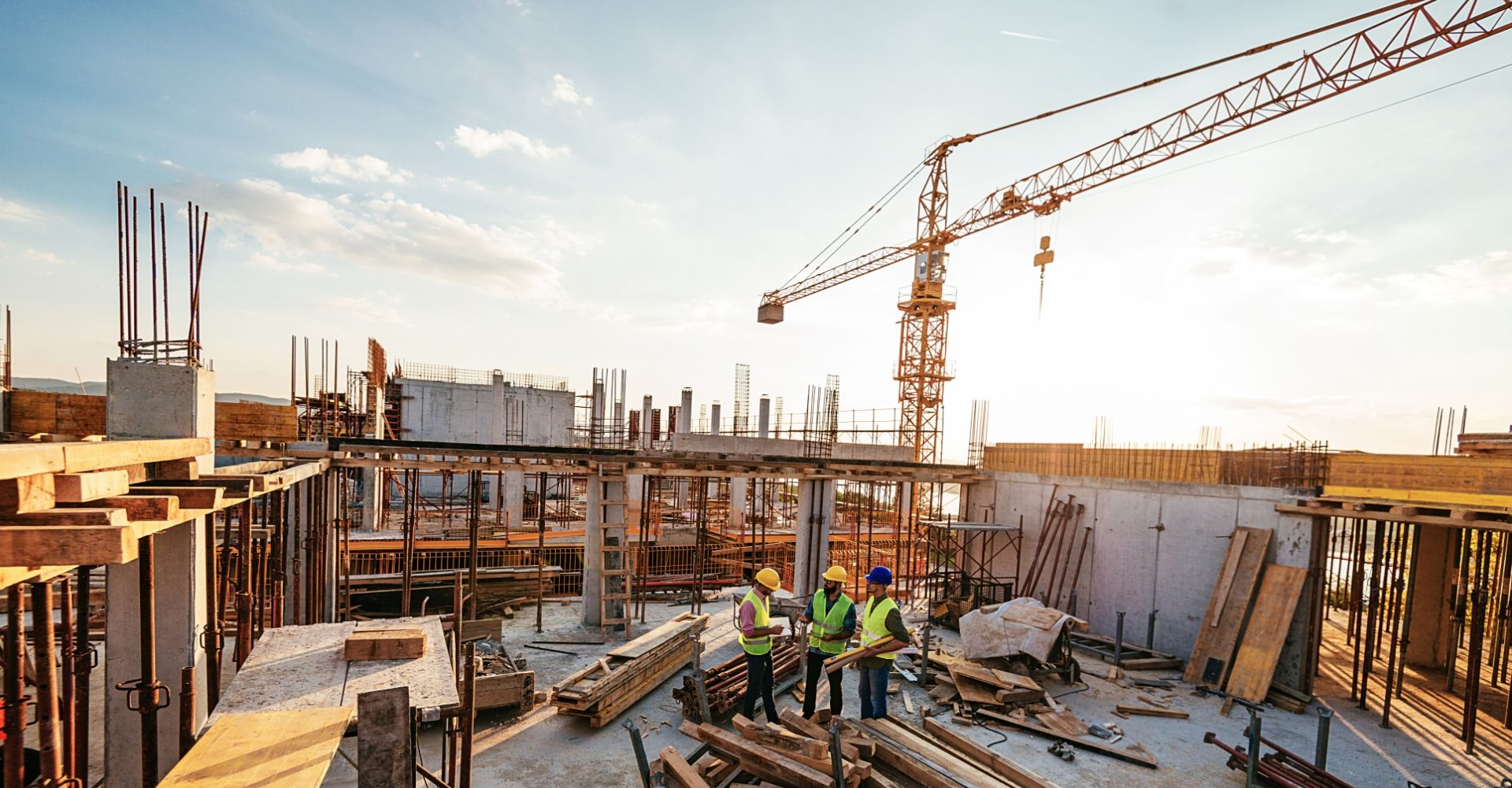 Step four: playing the waiting game
Getting in so early meant there was a lot of time between that initial deposit and the final move-in date.
"It was before the development application was even approved, so I knew it would be at least two years before I could move in. In the end it was three years because the development was delayed. By then I was really ready for it!"
The wait itself was admittedly frustrating: Anna says that she did a lot of drive-by to check on progress. "Once the scaffolding was down it was really exciting because you could finally see the building and it felt really real. There was still so much more to do inside though, it felt like I'd been waiting forever!". On the bright side, the wait helped her get into a great financial position.
Step five: settling into her own space
Now in, Anna is loving her new space. "I got along super well with my old housemate, but there's something about having your own place. I've had a lot of fun buying new furniture and appliances that are just for me, and creating my own space that's just how I want it."
After twelve years of renting, was the freedom worth waiting for? "Absolutely. Originally I just thought, you know, I'm getting to the age where I should be buying a home but I wasn't completely sure I was ready. This was a way to get in without handing over a heap of money all at once. It made the process much less daunting. But now I'm living there, it's so much more relaxing than renting."
Step six: building equity for the future
Added bonus? Anna's still saving money. She's crunched the numbers to discover that her mortgage is much cheaper than renting the same apartment would be. How does she know? Her housemate moved into a very similar place that's just across the road.
How the numbers stack up
Anna's rent when sharing with a housemate: $460/fortnight
Anna's mortgage: $675/fortnight
Anna's rent if she lived alone in a similar apartment: $780/fortnight
"We're both enjoying having our own space, and her apartment is really nice," says Anna. "But I'm really happy knowing that I actually own my place and one day, the mortgage will be gone."
The pair still meet up regularly for Friday night drinks and Sunday brunches. But now, when Anna goes home, the only dishes to do are her own.
Could an off plan apartment be your key to unlocking home ownership? Check out our new developments and get in touch to find out how to apply.
*Independent is not a financial advisor. The information contained is for general information purposes only. It is not intended as legal, financial or investment advice and should not be construed or relied on as such. The information has been prepared without taking into account your personal objectives, financial situation or needs. Before making any commitment of a legal or financial nature you should consider the appropriateness of the information having regard to your circumstances and needs and seek advice from a legal practitioner or financial or investment adviser.
Thinking of buying off the plan?
Sign up to our VIP mailing list for info on off-plan properties before they hit the market and our top buying off-plan tips.