The Grounds Construction Updates
July 09, 2019
The Grounds is located in Braddon, one of Canberra's first established suburbs, dating back to 1922. The development adjoins heritage-listed Northbourne Oval which is North Canberra's oldest enclosed oval. Dubbed Canberra's "spiritual home" of sport, the oval has a rich history, and was home to the premiership-winning Northbourne Cricket Club from the 1920s to the late 1960s.
The Grounds apartments have been carefully designed to harmonise with their historic and scenic setting, while offering all the benefits of innovation and modern living.
The Grounds terraces provide an opportunity to secure a spacious new home on historic land with a narrative that dates to 1920s Canberra.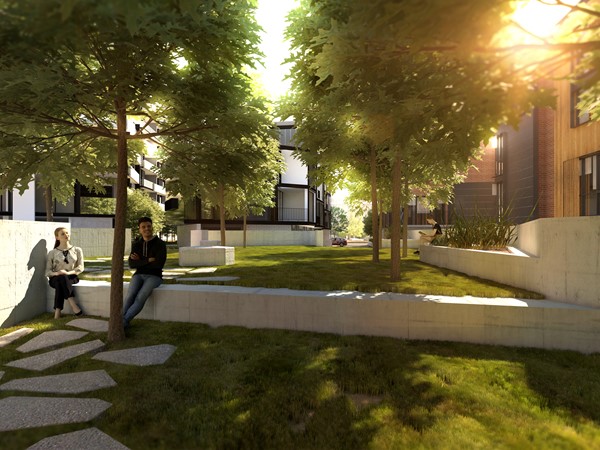 CONSTRUCTION UPDATE JULY 2019
Construction Control have been hard at work to ensure construction milestones are met, and construction is progressing well at The Grounds in Braddon.
Construction works have begun with the tower basement concrete piles retention system and bulk excavation work now completed. The basement concrete structure is also now finished with the ground level slab pour scheduled for later in the week.
The construction of the terraces has commenced with the ground slabs to building 5 (Unit 121-128) and building 7 (Unit 131-140) to be poured next week.
There are no delays to the settlement forecast and practical completion is on track for Q4 2020.*
CONSTRUCTION UPDATE MARCH 2019
With construction well underway, Construction Control have now completed the final hurdle in the planning process for The Grounds, enabling the builders to commence work on the Terraces on Donaldson Street.
Leading into late-March the builders have marked significant milestones for the project and sees the development to reach practical completion in Q3-2020.*
With the construction time frame on track the project is expected to come out of the ground in June 2019.*
The development will continue to progress and see the following important target milestones met:
Tower Podium Slab pour Q2-2019
Commence Level 1 Fitout Q4-2019
Complete Metal Roof Townhouses Q4-2019
Complete Tower Structure Q1-2020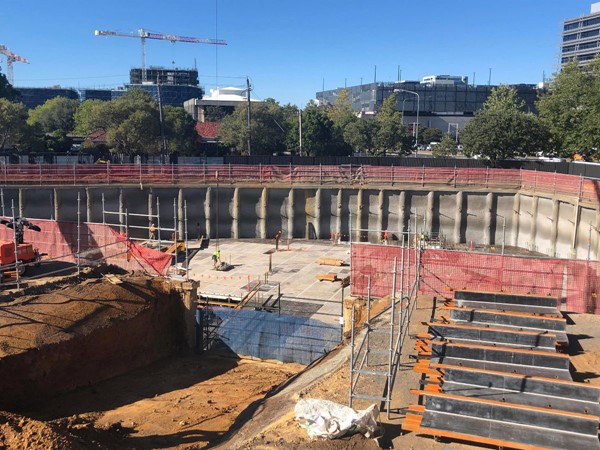 CONSTRUCTION UPDATE NOVEMBER 2018
Construction is underway at The Grounds!
Fencing and hoarding installed around the site, and excavation of the basement is now underway.
Site preparation will start on the townhouse and apartment structures in the coming weeks.
Construction of The Grounds is expected to have a 20-24 month build time.*
*Please note dates may change due to circumstances outside of the developer's control. Your agent, and the Project Communications team will keep you informed if this does occur.
Thinking of buying
off the plan?
Sign up and get updates on the latest developments delivered straight to your inbox before they even go on the market.