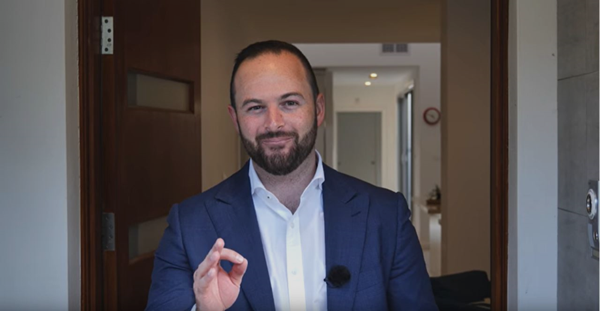 March 25, 2020
Title here
Lorem ipsum dolor sit amet, consectetur adipiscing elit, sed do eiusmod tempor incididunt ut labore et dolore magna aliqua. Luctus venenatis lectus magna fringilla urna porttitor rhoncus. Quis blandit turpis cursus in hac habitasse platea dictumst. Ultrices tincidunt arcu non sodales neque sodales ut. Elementum curabitur vitae nunc sed velit dignissim.

0:20min Topic 1 title
3:40min Topic 2 title
6:14min Topic 3 title
LINKS

1:50min website.com.au/podcast >
2:13min website.com.au/podcast >
3:40min website.com.au/podcast >
DOWNLOADS

Quis blandit turpis cursus in hac habitasse platea dictumst. Ultrices tincidunt arcu non sodales neque sodales ut. Elementum curabitur vitae nunc sed velit dignissim.
Transcript
AGUSTINA SARTORI: I am Agustina Sartori, founder and CEO at GlamST. We are an augmented reality company in the beauty space that enables virtual try on experiences. Are there times when the entrepreneur themselves is actually the best salesperson, even when in a foreign culture? Or is it always best to actually hire somebody local? As a non-native entrepreneur, how would I build trust with American companies faster?
I had just moved to the U.S. from Uruguay, and we were trying to target the U.S. market. There are new things you need to learn, right? Language is different, ways of talking is different, presentations, quotes, and budgets. Everything works differently. The advice that I got was, why don't you hire an American salesperson that will bridge this gap," right, of actually being able to generate trust and really generate a relationship
with the potential customer?

So I think that it might have not been the right advice for me because to generate trust, you need to deeply believe in what you're doing. You need to deeply believe that you're going to solve a problem, and people see that. It's hard to replace that passion. That is what makes you unique as a founder.

If we are self aware as foreign founders of our weaknesses, and we are self aware of what can generate trust, and what really generates value, and we put out there exactly who we are, why we're doing what we're doing, and are really making an effort to show that, and to be transparent and true, I think that is stronger than anything else.
HOFFMAN: Agustina, congratulations with the success in GlamST. Acquisitions to a large retailer is one of the ways that gets scale and leverage, and it's one of the successful entrepreneurial outcomes. And as I summarize your advice, it's kind of like, well you got a bunch of advice about how to connect with U.S. companies: hire Americans, hire people who are natives, hire people who understand the local market. And you're not so sure anymore. And so the right way to think about the answers to these questions is to kind of level up to the problem you're solving, whether or not you're outside the U.S., coming to the U.S., U.S. going outside, or any kind of international border crossings: What does the market look like? How do you do market entry? How do you partner well? How do you understand product market fit? How do you sell? How do you address all these questions?