The pros and cons of buying established vs off plan for your first home
October 31, 2020
Buying your first home is thrilling, momentous, and — let's face it — nerve wracking. How are you going to save up a deposit? Where should you live? How do auctions work? If you put your hand up to scratch your nose, will you end up accidentally buying a six-bed McMansion that comes with a mysterious butler and a dark history?
We can't help you with all of those questions in this article (you can check out the rest of our buying insights, but we can walk you through one of the most important: Are you better off buying off plan, or looking for an established home?
What is an off plan property?
Buying 'off plan' means buying a property that is still in the planning stages — that is, one that hasn't been built yet. A developer will put together a proposal for a building project and work with a real estate agent to sell the individual homes (units) within the development.
Since they haven't been built yet, the buyers are shown plans for what they will look like. This usually includes:
Design blueprints
Plans
3D models of the exterior building
Display suites showing a mock-up of an apartment interior
Site tours
Sales can start as soon as the developer has created the plan, and continue until, well, all the units are sold. Sometimes the last units aren't sold until after the build is complete, but don't wait too long. The earlier in the process you buy, the wider your choice of units. If you want a corner unit or a unit on the side with the best views, you'll need to get in quickly.
"Developers want to get as many pre-sales as possible," explains John Minns, Managing Director at Independent. "It creates interest and buzz about the development and provides them with some early funds to help keep the project moving. To entice buyers, they can offer a few of the best units at an 'early bird' rate. If you know about a new development before it's offered for sale, you can snag something very desirable."
What are the pros and cons of buying off plan vs established?
Buying your first home is about as adult as it gets and should be approached with a clear and practical head. But it's also the place you'll be calling home for years to come, so surely your heart gets a say too?
Whether you decide to buy something established or an off-plan home will depend on your taste, preferred location, future goals and current budget.
Price
There's no getting around it. Buying a home takes a lot of money. More than you've ever spent before in your life, in fact.
You'll need between 5% and 20% of the total purchase price as a deposit plus solicitor or conveyancing costs and potentially stamp duty. If you have less than 20% as your deposit, you'll also need Lender Mortgage Insurance (LMI), which can add several thousand dollars to your final bill.
What help do first home buyers get?
The details change, but there are always some grants and concessions out there for first home buyers. Some are only available if you're building a new home.
Check whether you're entitled to any of the following:

If you buy an off plan home, you probably won't need to come up with all of this money at the beginning. Many developers will accept a lower deposit to secure your new home (the contract deposit) and the rest of the proceeds at settlement. The initial deposit can be as low as $1,000, and is rarely more than 5%.
Since an off plan build can take two or more years, this means you can buy now and then save the rest of the required deposit. And because you lock in the purchase price when you put down that deposit, you could enjoy some capital growth in the meantime.
"Canberra has been a steady growth market for several years," says John. "The ability to 'reserve' a property at today's prices and come up with the money later is really helpful, especially for first home buyers."
James has been wanting to buy his first home for five years, but it's always been just out of reach. As soon as he manages to scrape up a 5% deposit, prices go up again and he falls short. He decides to explore an off plan option instead.
James signs a contract for a two-bedroom apartment at $400,000. He has $25,000 saved, which covers his 5% deposit ($20,000) with a little left over. If he was buying an established property, he would need to take out a loan for the other 95% ($380,000) now. He would also need Lenders Mortgage Insurance (LMI). But because he's bought off plan, he has another two years to save.
Fast forward two years, and James has saved another $35,000. His total deposit is now $60,000. That's still under the 20% he needs to avoid LMI on his $340,000 loan.
However, in the same time the apartment has gone up in value and is now worth $420,000. James needs to borrow $340,000. He has a $60,000 deposit and $20,000 in equity, or $80,000 altogether. This gives him an LTV of 80%. He is able to avoid the extra fees, and can also access a lower interest rate. James is on his way!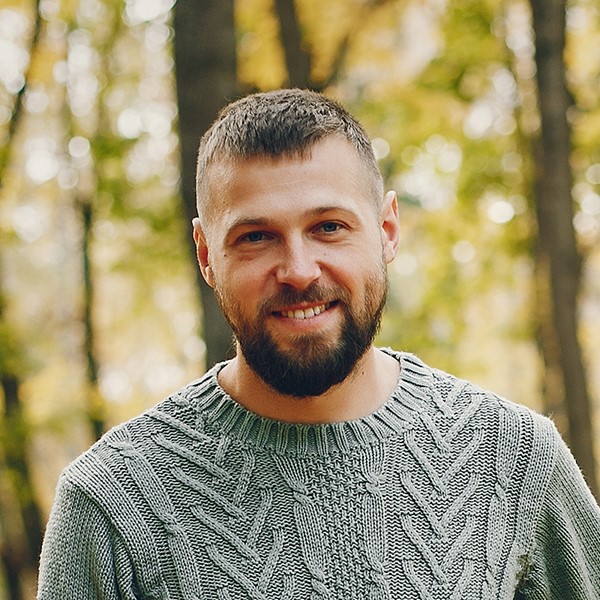 Time
This is the other big ticket item when deciding to buy. If you can't stand to look at your housemate's dirty dishes in the sink for one more week, you probably want an established home. An off-plan build, especially if you've got in early, can take up to two years to be ready or even longer. While developers will give you their best guarantee as to build time, sometimes delays happen that are out of their control. Council/government approvals can get held up, while severe weather events can bog everything down – literally!
Established homes are ready and waiting to move into. A standard settlement period is around four weeks from when you sign the contract. Do bear in mind, though, that the process of finding the right home can take a lot longer for established builds. You're looking at spending at least the next few weekends at open homes and auctions, getting building inspections done for properties outside the ACT and hoping your offer won't be beaten by someone else. For the time poor, picking a home from plans might be the way to go.
Choice
For people who want a completely unique home, established is usually the answer. Individually built homes all have their own quirks and features, which can appeal to those who don't want to look just like their neighbours. However, don't overlook how much control you have over a new build.
Most developers offer the opportunity to customise your unit before it's built. You can pick from different colour schemes for your kitchen and bathroom finishes plus choose your flooring and blinds and at times make changes to the floor plan.
If you're early enough, you can also choose your unit from a range of options. Choose one that overlooks the river, or gets the morning sun, or has an extra-large balcony — whatever's most important to you.
Maintenance
Does spending a weekend trying to match the exact shade of heritage paint to refresh your faded exterior sound like fun? For some people, the opportunity to renovate is half the charm of home ownership. If you're a keen gardener, you're probably attracted to established builds with your own outdoor space. Even the most overgrown yard offers potential to flex the green thumb.
If you're time-poor or just plain money-poor, though, an off-plan property can mean serious ongoing savings. Because the furnishings and appliances are brand new, they're all under guarantee and unlikely to need repair any time soon. The common property, including gardens and other outdoor areas, are taken care of via your strata fees. All you have to do is your dishes!
Buying your first home is one of the biggest decisions you'll ever make. If you're not sure which way to go, why not chat to one of our experienced buyers consultants? We'll be happy to show you some of our new off plan developments.
Thinking of buying
off the plan?
Sign up and get updates on the latest developments delivered straight to your inbox before they even go on the market.
Get a FREE buyer's consultation
Ready to buy? Not sure? A chat with one of our agents can help you determine if you can buy your first property sooner rather than later.
> Discover how to prepare to buy
> Learn how to get into the market
> Find out if you're ready to buy now