How do you know what you want? 🏠 FIRST HOME QUESTIONS 🤷‍♀
November 26, 2020
Hey Sam,
I can only answer this question as a friend and not a professional. I can tell you that it's perfectly normal for you to feel a little lost in those first few weeks of open homes. When I started looking for my first home, which was over 20 years ago now, there were so many options open to us. We were offered a couple of rent-to-own opportunities in the Inner South, we were living in Jerrabomberra and all our friends were in the north.
In the end we chose a big house in Scullin that didn't need a lot of reno, but still had room for us to make our mark. Was it the right choice? Here's a secret – there is no 'right' choice.
Sure, at the tender age of 22 I didn't realise that it would be so much work to landscape. And it still hurts to think about where we'd be if we hadn't turned down that a bargain rent-to-own in Yarralumla… But it met our needs at the time. And when it no longer met our needs, we sold it and moved on.
Which is all just a roundabout way of saying that this is not a make or break decision. And what you want now might not be what you want in the future, so focus more on the next 5 years rather than the next 30…
The solution is time and quantity. The more properties you visit, the more you'll work out what you like and you don't. So, you're actually on the right track. This is one of the reasons that I suggest buyers start looking a couple of months before they're serious about buying – those preliminary open homes will make it easier when you've got your ducks in a row and are ready to buy.
I know you've already chatted with Matt about what to look for in an open home but to give you some guidance of some more high level things you should be considering: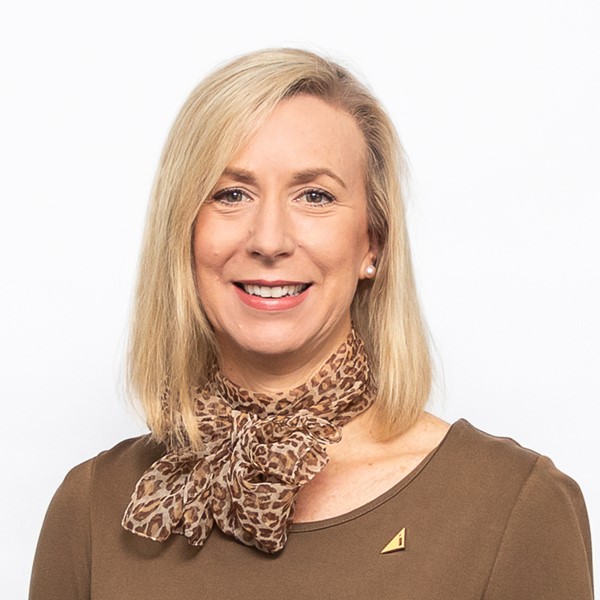 North vs South
This is a no-brainer for anyone who grew up in Canberra. The divide is real. Given you're new to the ACT, it's no surprise that you're exhausted running around from corner to corner. Generally speaking (and there are always outliers) for the same amount of money, the north is going to give your newer homes and the south is going to give you bigger blocks. Queanbeyan is going to give you older houses but closer to the city.
Old vs New
Different people want different things here. Some people get super excited walking into an old house in need of work. As they walk around, I can hear them say things like "Oh, we could build a sunroom here." Or we "we could paint this…" Other people haven't got the time, energy or inclination to renovate, so they'll walk into that same property and walk back out again pretty quickly. Pay attention to your first instinct. That will guide you.
House vs Townhouse vs Apartment
Few people thinking of a house are also considering apartments and vice versa. But the townhouse middle ground? Pretty much everyone has that in the mix early on in the process. The first question you have to ask is whether or not you're willing to buy into a strata. There are some separate title townhouses out there, but not many. Then you need to work out if you prefer more yard or something more modern potentially with some amenities, or a shut the front door and get away for the weekend, because at the same price point, those are usually the compromises.
How do you know when to stop looking and just settle on place?
You are unlikely to find The. Perfect. Place. The place that ticks every single box and then some. If you do find that unicorn, chances are that you're facing some stiff competition to buy it, and it may well go out of your price range.
'Settling' isn't a bad thing. That super tiny bathroom that you think is unliveable is probably actually liveable. You can probably survive without a deck. That thing that's missing? Maybe you can add it on later. The key is to ask whether or not you can see yourself living there happily.
So what next?
Keep looking and at the end of each day of exhibitions ask if you've seen enough to cross any suburbs or property types off your list and then don't keep looking at property ads for those types of properties. You have to make the cut. You have to narrow down what you choose to visit. Otherwise you're going to end up run down and stressed out. Looking at a wide variety in the beginning is smart. If you're still travelling all over Canberra every weekend six weeks into the search, you're not making the decisions that will get you to the perfect property eventually. If it's been six weeks and you haven't found a single place you want, you may need to readjust your expectations.
You'll get there. I promise. This is just the process.
TAKEAWAYS
There is no 'right' choice. Lots of properties could be the right one.
Go to lots of open homes and look for patterns in what you do and don't like.
You are unlikely to find the 'perfect' place. Compromise is okay. Focus on whether or not you could be happy living there.
Thinking of buying off the plan?
Sign up to our VIP mailing list for info on off-plan properties before they hit the market and our top buying off-plan tips.
Get a FREE buyer's consultation
Ready to buy? Not sure? A chat with one of our agents can help you determine if you can buy your first property sooner rather than later.
> Discover how to prepare to buy
> Learn how to get into the market
> Find out if you're ready to buy now