It's time for both houses to come together…for houses!
February 01, 2017
It's the news headline with more staying power than the Kardashians – Australia's housing affordability crisis. The content may change - current suggestions include removing the need for deposits for first home buyers - but the main message remains the same.
What are governments planning to do about it?
We at spoke to John Minns, our Chief Experience Officer, who feels it's time for parliamentary representatives at all levels to stop playing politics on housing affordability. It's time for a bipartisan approach to the issue.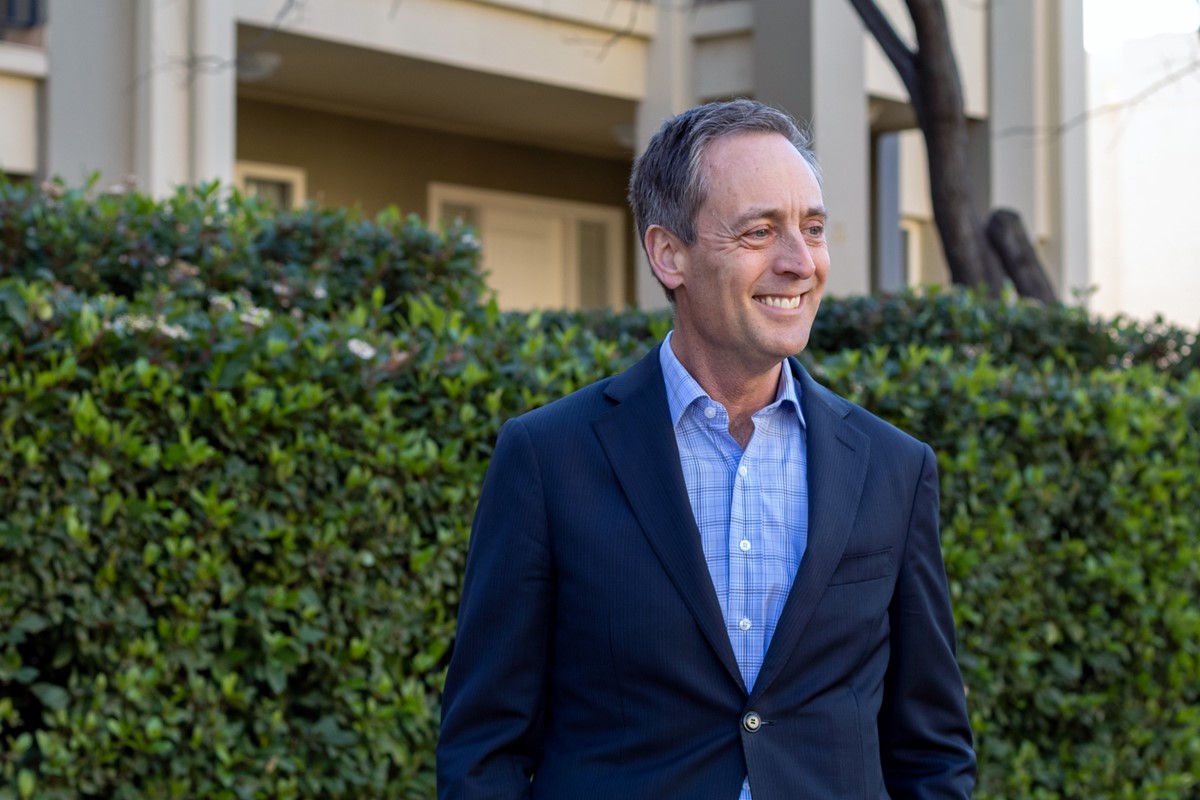 This is a national problem … where does it stem from?

Politics aside, a significant part of the issue is simply a lack of supply. This is so in any state and territory where land and planning policies mean there is insufficient affordable land available for people to build affordable houses.
Australia's a big place – why the shortage?

If we start at the top of the heap, the problem lies at federal level where the various shades of the political spectrum feel they have to disagree. And that's nothing new.
The disagreement has nothing directly to do with housing policy … it's more to do with taxation implications and how the budget situation might be improved.
Currently, Labor has its teeth into negative gearing, suggesting that it be allowed only on new dwellings in the belief that this will dissuade buyers and therefore improve housing supply. There's no supporting evidence for this. I'm already on the record as saying that if there's no incentive to invest in rental real estate, supply will diminish, vacancy rates will drop and rents will increase. And the end result of this will certainly mean an alarming drop in the rate of new home ownership, which flies in the face of achieving housing affordability.
Labor's proposal would fragment the housing industry.
It's no better on the other side. The Liberals appear divided on what to do about capital gains tax. Despite the assurance from the party's big guns that nothing will change, there's a strong charge within the party to cut capital gains tax concessions for property investors and others, which currently stand at 50 per cent.
The point is that you can't achieve consensus by taking options off the table and that is what happens when politics get in the way.
Are property investors the problem?

No they are not. If they were we would have too much rental supply and vacancy rates of 3-5% or more in the ACT. Current vacancies in Independent's portfolio sit below 0.25% and that is not good for students, first time renters or anyone who is already financially stretched.
In terms of housing affordability, what position's most relevant?
I can tell you, negative gearing's not the villain. Without it and other incentives, private sector investment would contract and the need to satisfy demand would fall to government at much greater cost. Negative gearing promotes an additional stream of housing provision.
Rather than delving into macro policy issues, we need a bipartisan approach at federal level. Politicians at federal, state and local level should get over the need to disagree and find some middle ground in a broad-based approach to the issue. If we are to include a discussion on taxation as part of that approach and, in the interests of achieving a balanced national economy, let's have that discussion.
While we are at it let's listen to the moderates in the economic world who have identified that while the link between capital gains and negative gearing policy needs to be reviewed, the most efficient way of doing so is not to dissuade people from investing but encourage them to commit for the medium to long term instead of engaging in speculative investment.  
Regardless of income levels, there's an overwhelming desire among Australians to own their home. Is that achievable?
Absolutely. Once people accept that it takes a simple commitment to save a 5% deposit, and that their first property will not be their ultimate dream home, there are many great stories of getting that first step on the property ladder.
In 2016 around 40% of property sales made by Independent were to first home buyers and that is a really exciting statistic.
We need to strengthen the supply of housing both in terms of rental property and sales. I made the point previously that without the incentive to invest in property, supply will diminish, pushing costs up across the board; the inevitable end result is that home ownership will stay out of reach of many.
There's never been a time in my experience over the past 30 years where buying a home hasn't been a significant commitment. The stumbling blocks remain however – the cost of land, infrastructure development, state and territory based taxes – all of which contribute to the artificially created supply shortage that remains an impediment to home ownership and mobility.
How might we address this at a local level?
Macroeconomics and taxation policy aside, much of the solution to housing affordability lies closer to home. In the ACT, we need to encourage intelligent redevelopment in urban infill– an area that suffers due to the government's reliance on its land supply revenue stream. At the heart of this stalemate is the lease variation charge (LVC), which is a major disincentive to an obvious solution.
Australia's population is ageing, and the ACT isn't shielded from that trend. Downsizing and rethinking housing requirements are issues that occupy the hearts and minds of many older locals. Taxes such as LVC prevent people from moving from housing which no longer meets their needs because there are no options that do. Low turnover is another way of defining undersupply which by definition makes it less affordable for first homebuyers.
How important is social housing in the mix?
Very important. Unfortunately, the points I just raised adversely affect its provision. By its nature, social housing falls into the affordable basket so it suffers for all the same reasons. Government policy should be pitched at reducing upward pressure on prices.
What effect does the current state of play have in the ACT?
Simply, there's not enough for sale. Industry statistics show that on average, there are about 1300 properties advertised for sale each week in the current market. An ideal balance if we weigh up demand would be more in the region of 2000 … that's an increase of over 50 per cent.
The shortfall could be addressed, at least in part, by a land release system that meets consumer demand at least as much as it satisfies the government's revenue needs, and a more long-sighted approach to urban infill.
With less to choose from, everyone – be they developers, buyers or renters – pay a premium. It does nothing for affordability.
 
Thinking of buying off the plan?
Sign up to our VIP mailing list for info on off-plan properties before they hit the market and our top buying off-plan tips.