Offers over. Price by negotiation. What do the different sale methods mean? 🏠 FIRST HOME QUESTIONS
November 30, 2020
Hi Samara,
First day of looking tomorrow? Make sure you plan a couple of coffee stops in there. Not only will you get to see where the good brew is around your potential home, you're likely to need a pick me up. There's a lot of information coming at you on the first day of opens.
You're probably going to be looking a houses that have different selling methods, which means if you do find something on the first day (very rare, but I also know you bought the first wedding dress you tried on…) then you'll need to understand the differences.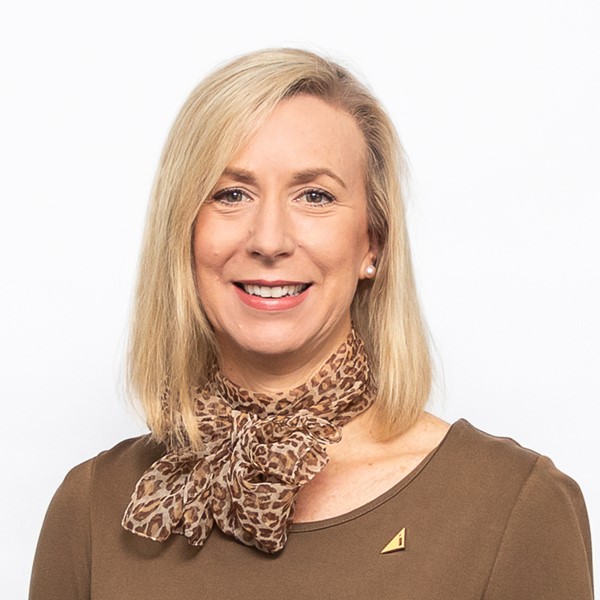 Offers over
'Offers over' (sometimes shown as $XXX+) means the seller has a minimum price and will only consider offers over that amount. It's useful to set expectations, so that buyers know what range the property is in and whether they should bother inspecting it.
Having said that, here's an insider tip: if the advert says 'Offers over $520k' and the top of your budget is $500k, it's still worth putting in an offer. Most sellers aren't going to give away their real bottom line in an advert.
When putting in an offer for this kind of sale method, you should ask the listing agent what the buyer price feedback has been. All great agents will be asking buyers coming through the home what they think of the home and where they see the value sitting at. When deciding on your offer amount, make sure you take this feedback into consideration. There is no point going in with an offer well below what the market feedback is at. Also, ask the agent if there have been any offers received to date.
You can always test before putting in a formal offer, something like: "If put in an offer of $XXX would I be in the ballpark?"
If you decide this is the home for you, and you want to put an offer in writing, how you play this is really up to the market you are purchasing in. Is the market hot where there is low stock and lots of buyers? Or there is lots of stock and few buyers? Or something in between? There will be plenty of telltale signs and information out there to indicate what market you are in.
What is a super important decision is – is this the house for you? Can you see yourself in it for the medium to long-term? If the answer is yes, put your offer in writing. It is always good to add that you want to know feedback as soon as possible and ask for a date when you should expect to hear back.
I would also tell them that if your offer is rejected you want to know quickly and why, so that you have the opportunity to make an additional offer if you are able.
Often when the market is hot, and it is an 'offers over' campaign, the agent may be taking offers until a specific day and time and then all of these will go to the owner for a decision.  In this scenario, it is ideal to put your best offer in as it is likely you will not get another chance. If the market is cold, then you have the capacity to play the back and forth game. Always be super clear of your intentions and put it in writing.
Price by negotiation
'Price by negotiation' (sometimes phrased as 'expressions of interest' in more high-end properties) gives less away. It doesn't give you a starting point. Some sellers prefer this, because they don't want to set a price range that might limit how much they can get.
Personally? I advise sellers to go with an 'offers over' campaign or an auction, rather than price by negotiation. It's a bit like that old saying: if you have to ask how much something is, you can't afford it. A lot of buyers - and you might be one of them - don't want to waste time travelling to an inspection if there's a chance the home is way out of reach.
Having said that, 'price by negotiation' is a great tactic for sellers if property prices have been up and down recently, or if it's a really unusual property and they want to test out the market. It's also great for those really high-end properties, where sellers are always hoping that someone with deep pockets falls in love and is prepared to pay over the odds.
My tip here would be, always enquire. Price by negotiation can feel pretty intimidating, but it might just be a seller trying to keep their options open. Give the agent a ring and ask them what kind of price range they think the place would be in. If a buyer rings me and says something like 'If I were to put an offer in in the $500,00 range, would the seller entertain that?', I'll do my best to answer. I might not be able to give you a definite yes or no, of course, but I can tell you if you're in the ballpark. If you're not, I'll suggest other properties that might fit your budget.
Auction
The other obvious pricing method is auction. These are becoming increasingly popular in Canberra. Sellers like them because they generate competition between buyers, which can lead to the best sale price. Buyers like them because all the negotiation is out in the open. You agree on the terms (settlement length etc.) beforehand and then the highest bidder wins.
Auction campaigns usually go for four weeks. Throughout that time, the agent will be updating the price guide based on the feedback they're getting from buyers during open homes. Keep in touch with them regularly if you're serious about an auction property.
Also, don't feel as though you have to wait for the auction before putting in an offer. If the seller is happy with the price and terms you're putting forward, they may choose to take the offer and cancel the auction. This is also why it's important to let the agent know if you're interested, so they can tell you if the seller is considering another buyer's offer.
When it comes to auction day, we've got a guide for buyers that will give you all the tips you need.
Good luck at the opens! Keep us updated 😊
TAKEAWAYS
'Offers over' give you an idea of what the seller wants — but if your budget is slightly less than their floor, it's still worth trying your luck
'Price by negotiation' might mean the seller is testing the market. Don't be scared off!
Feel free to give the agent a ring and ask them what price the seller might consider. What do you have to lose?
The Ultimate First Home Buyer email course
Not sure if you're ready to buy? Got a deposit but no idea what to do next? Take our 5-day email course for first home buyers. We cover:
> How much $$$ you need
> How to choose a property
> How to get a loan
> The process of buying
> What happens between offer and settlement