What is an S119? What else do I need to know when buying into a strata? 🏠 FIRST HOME QUESTIONS 🤷‍♀
November 28, 2020
Hi Samara,
I am so glad you have asked for advice before making a decision on this property. A big red flag for me was not having the S119 Certificate available.
I was lucky that when I purchased my property in a strata development, I worked in the industry and knew which questions to ask.
Sounds like (and looked like) an older property where they would not necessarily have a lot, if any common property, but the units are situated on the same block with the one water meter, and they were registered as a strata title.
Let me go through what that means.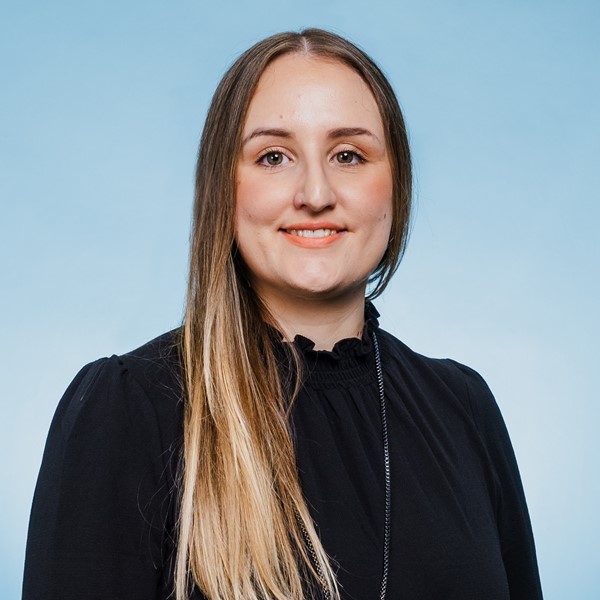 Torrens, strata and community titles
First off, let's go through the terminology. When you're buying residential property, you are usually buying a strata title, community title or Torrens title. There are other types of ownership rights, but life is short and you asked about strata.
Torrens title properties are usually freestanding houses. You own the house and the land (lot) it stands on, and are responsible for its upkeep, insurance and utilities.
Strata or unit title properties are generally (but not always) apartment complexes or a row of townhouses. This type of title is designed to deal with a situation where you have both individual property (your apartment or townhouse) and common property (the shared areas, like driveways, lifts and lobbies). Generally a strata title will have one common water meter for all water and sewerage consumption and each unit will only be required to pay an individual supply charge invoice.
Community title schemes are similar but typically have individual land allotments for each property with defined boundaries, as well as a limited amount of common property, like in a gated estate.
Fun fact – but a lot of workers accommodation blocks were registered as strata title after the businesses closed, or it no longer needed to provide accommodation for workers. This happened a lot in older suburbs like Watson and Downer. These properties could sometimes not have any common property but be on a block owned by one company and it was easier to strata title than subdivide the block, so that's what they did.
Owners Corporation formally known as Body Corporates
In both strata and community title developments, the common property is managed by the owners corporation/body corporate.
A owners corporation is the group of owners who together make decisions about the finances and upkeep of the property. If you buy into a strata title, you become part of the owners corporation. So when an agent talks about 'buying into a body corporate', that's what they mean.

That's the technical part. What you need to know is, what difference will it make to you? Well, there are two things you really want to know about before buying into strata. What are the fees, and what are the rules?
1. Strata fees
If you buy into a strata title property, you will need to pay strata fees. Those will cover your share of the insurance, plus any management fees and a sinking fund which acts as a savings account for any capital repairs to shared property. Strata fees vary wildly depending on the type and age of the building, whether you hire outside professionals, and what the common property consist of. If the only common property is the shared utility connections, they should be minimal.
You should really read this article: How much are strata fees and what do they pay for?
2. Strata rules
Every strata scheme, even if it only shares utilities, has a set of 11 default rules which are set out by the Unit Titles (Management) Act 2011. These cover things like reasonable noise limits, not using the property in hazardous or illegal ways, and not making unauthorised changes to the unit.
Once the body corporate or owners' corporation is formed, it can amend the default rules to add their own 'house rules'. These might cover usage of shared facilities like a gym or pool, conditions on keeping a pet or visitor parking.
The default rules, including your building's specific rules, are registered with the Lands Title Office.
s119 certificate
I'd strongly urge you to chase down that missing S119 certificate before going further with this property. It will tell you:
What the current levies are;
Whether contributions are up to date;
The balance of the funds; and
Information about the insurance policy
Which members for the executive committee
I would also encourage you to complete a 'Book Search' of the records of the owners corporation. This will give you access to past meeting minutes and correspondence. There are companies that can perform this search for you and they can advise of any notable items. That will tell you if there's anything else you need to know, like an upcoming repair. Again, we have a detailed article on understanding strata documents when buying into a strata-titled property
Strata isn't for everyone, but it does have its advantages. Once you've checked out the s119 you'll be in a better position to decide whether you want to move forward. Good luck!
TAKEAWAYS
Strata titles can be used for any type of home that has some common property, including freestanding buildings that share utilities
The body corporate, or owners' corporation, is the group of owners that manage the common property
All strata property comes with strata fees. Get hold of the s119 certificate to find out what your fees will be, as they vary significantly
There are default and specific rules that apply to all strata title property. This should be in the documents provided at exchange, but you can also check the Lands Titles Office
The Ultimate First Home Buyer email course
Not sure if you're ready to buy? Got a deposit but no idea what to do next? Take our 5-day email course for first home buyers. We cover:
> How much $$$ you need
> How to choose a property
> How to get a loan
> The process of buying
> What happens between offer and settlement