How to get a great sale price—regardless of the market
May 01, 2020
The media might be full of doom and gloom, but for some sellers the good news just keeps coming! If you're thinking of selling, our free, instant, online appraisal is the first step! 
The ban on auctions and open inspections has meant a slow autumn selling season for some. Not at Independent. Here's how our smart selling agents have barely broken stride in the race to rack up great sales results.
While the current selling situation has thrown some agents for a loop, for the Our Team trio it has simply been an opportunity to show how their existing unique, buyer-friendly processes deliver great results.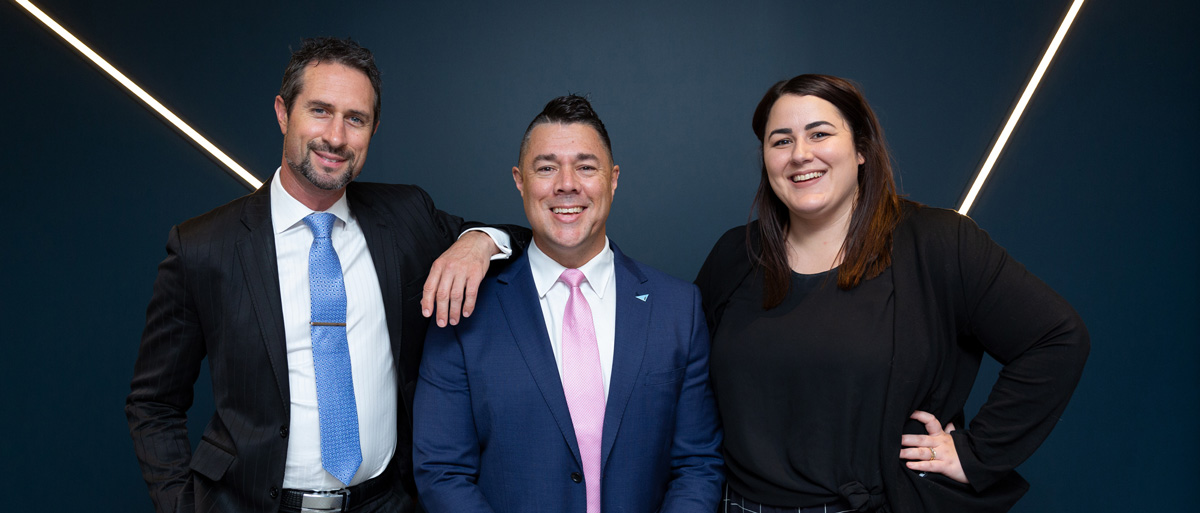 The buyer of a recent sale in Turner was interstate and unable to travel to view the property. With the buyer-centric tools and willingness to go the extra mile by the agents meant the buyer was confident in exchanging without ever having set foot in the property.
The team put together a comprehensive digital brochure. This marketing tool is extremely thorough and designed to provide buyers all information about the property in a single, mobile friendly resource. As it is delivered via live weblink it gives the flexibility to update any information contained within it including any additional material or points of interest.
The brochure also included a detailed walkthrough video so the buyers could feel like they were at the home in person.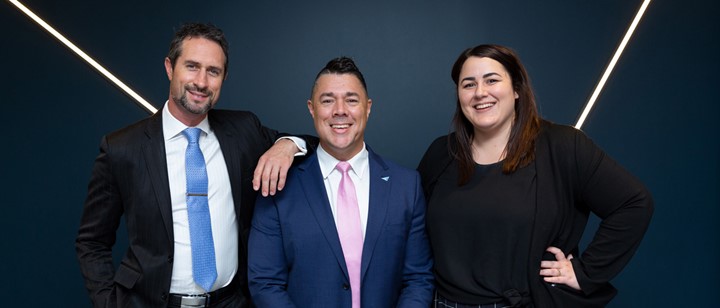 "They loved it," says Aaron. "The buyer admitted afterwards that they'd watched it about 50 times!".
The buyers were so keen that they wanted to put in an offer before the property went to auction. Our Team referred them to a solicitor to review the contract and provide a section 17 document, free of charge. This allowed them to waive the cooling-off period and exchange under auction conditions quickly to help them secure the property.
With a buyer's price guide of: From $350,000, the price achieved of $370,000 was a great result, despite the perceived market challenges.  
"Thank you so much, you are very good at your role and made the process easy and as comfortable as possible. Hope things go well for you and I cannot wait for these restrictions to end." - Caroline, Buyer
Our Independent agent, Jacob Stanton did himself and his sellers proud with a recent Richardson property that sold for an unbelievable $75,000 over the advertised price — amid the COVID-19 panic. 
Our clients who had lived in their home for 27 years were currently building a new home interstate and they needed to sell to make the big move. To add an additional variable to the process, this need coincided with the outbreak of Covid-19.
The property was set to go to auction. Following further consultation with the owners and a review of the target market demographics and anticipated demand metrics, it was decided to pivot to an Offers Over campaign as a more desirable strategy to manage the implications of the COVID-19 lockdown.
There is always a risk in switching strategies and it was important that the marketing campaign did not lose steam. To combat this risk, it was a critical role of the agent to ensure both the price point and communication were just right.
A private viewing for potential buyers from our buyer database was scheduled to gauge interest and get feedback. Using that feedback, our agent worked with the property owner to set an Offers over starting price of $625,000 to generate maximum interest within the target market and allow the cohort of active, qualified buyers to determine the final sale result.
At this point the property was also launched on the Allhomes portal.
"It definitely worked!" said Jacob. "The property went live at 4pm Thursday. By 4.05pm I had the first appointment booked."
In fact, that buyer was so motivated they put in an offer on inspection—for $685,000. And lucky for them that they did, because the online enquiries were flooding in: 28 across allhomes.com.au and realestate.com.au within the first 3 days.
After negotiation with the buyers a final price of $700,000 was accepted by the owners.
It was also the highest price achieved for a three-bedroom property in that region to date.
"He explained the pros and cons with every step, and we trusted his well-considered advice on the pricing strategy and market approach, including changing tack for COVID restrictions, and he was right. Jacob made sure that only people with pre-approved finance saw the property, and his management techniques and follow-through with potential buyers paid off. The result was a sale for $75k above the listing price, with contracts exchanged in only 10 days of listing. Just an amazing result in the most difficult of times." - Meredith & Peter, Sellers
Unusual times require unusual measures, and these are unusual times indeed. At Independent, we've been one step ahead of every development to get our properties over the line.
The first step to a smart sale strategy is to understand what your home could sell for. Get a free, instant property appraisal. It only takes a few seconds.  
A recent property sold by Jonny Warren shows the power of social connection - both offline and on!
The owners met Jonny at an open inspection a month earlier. Impressed by his professionalism, they asked him to appraise their home. The property was listed at $549,000—optimistic given that a comparable property in the same complex had recently sold for $520,000—and then the COVID-19 pandemic hit.
"We were so worried", said the owners. "We thought, how is anyone going to see it now?".
Still confident, Jonny went to the property on his own. Armed with a video camera he did a walkthrough, narrating the features as he went, and streamed it live across social media. Thanks to some savvy advertising beforehand, there were plenty of interested people watching.
And the very next day, Jonny had six private inspections and an offer for full asking price.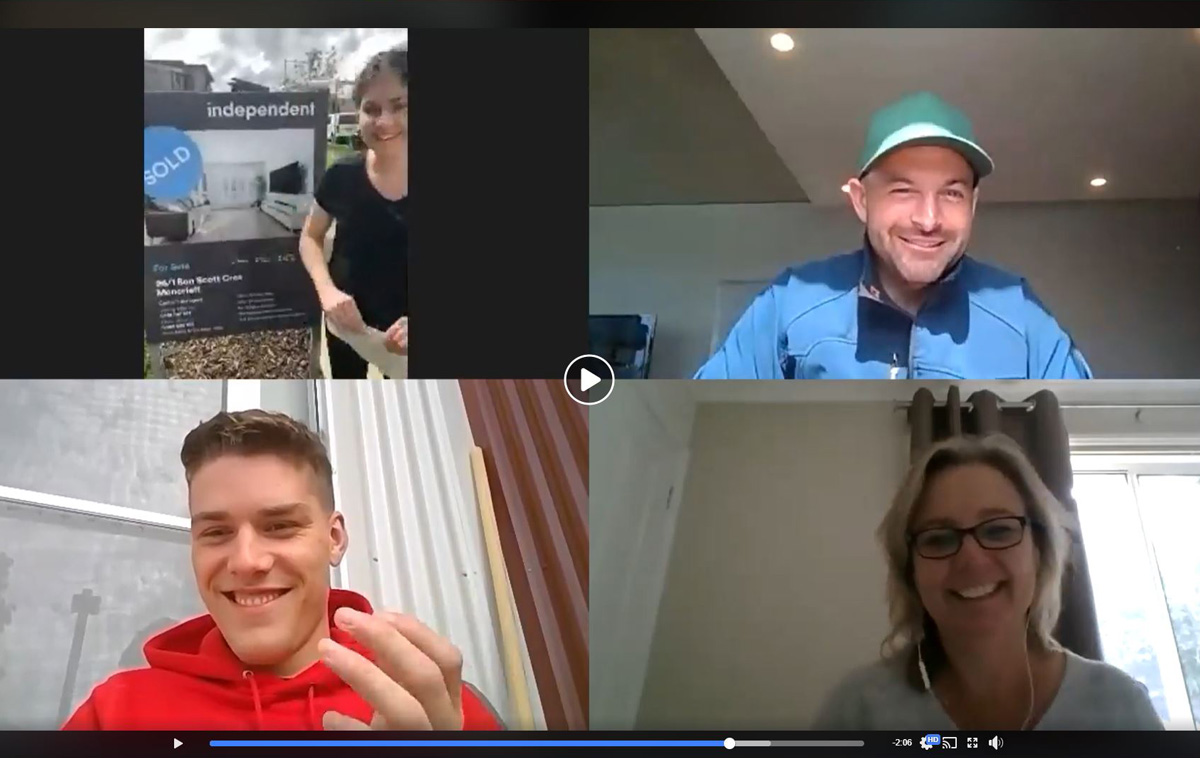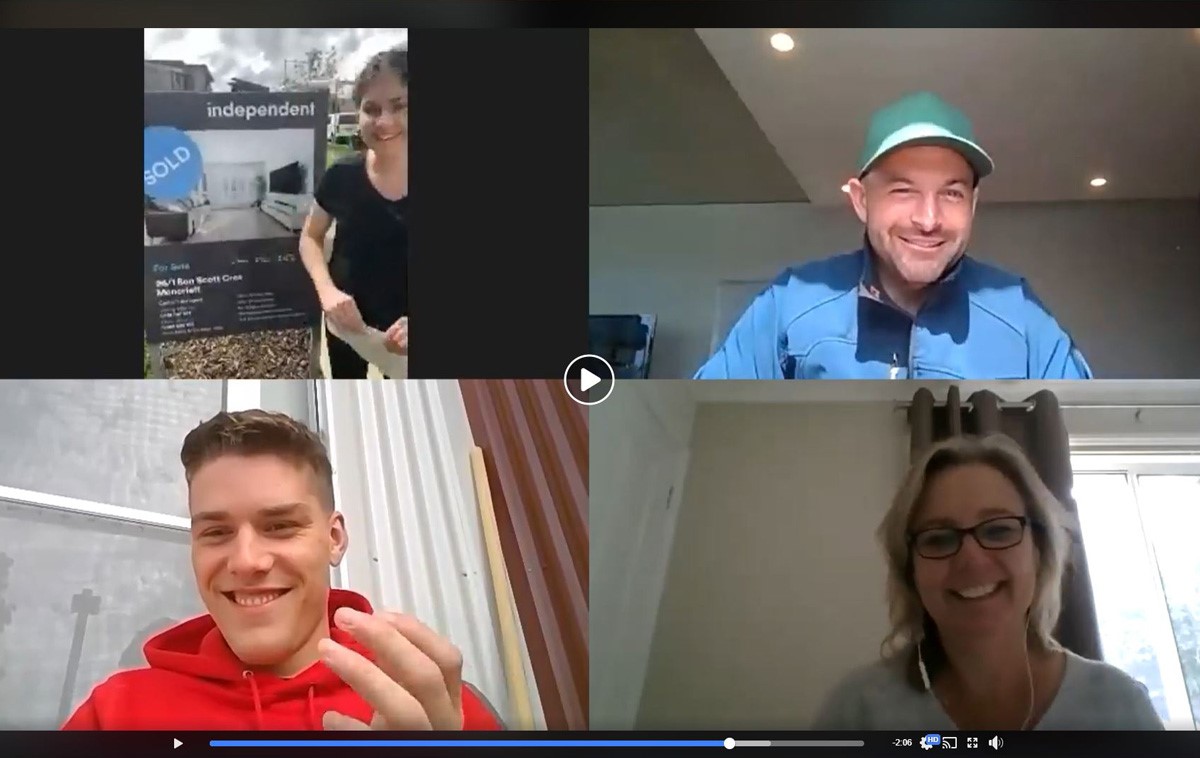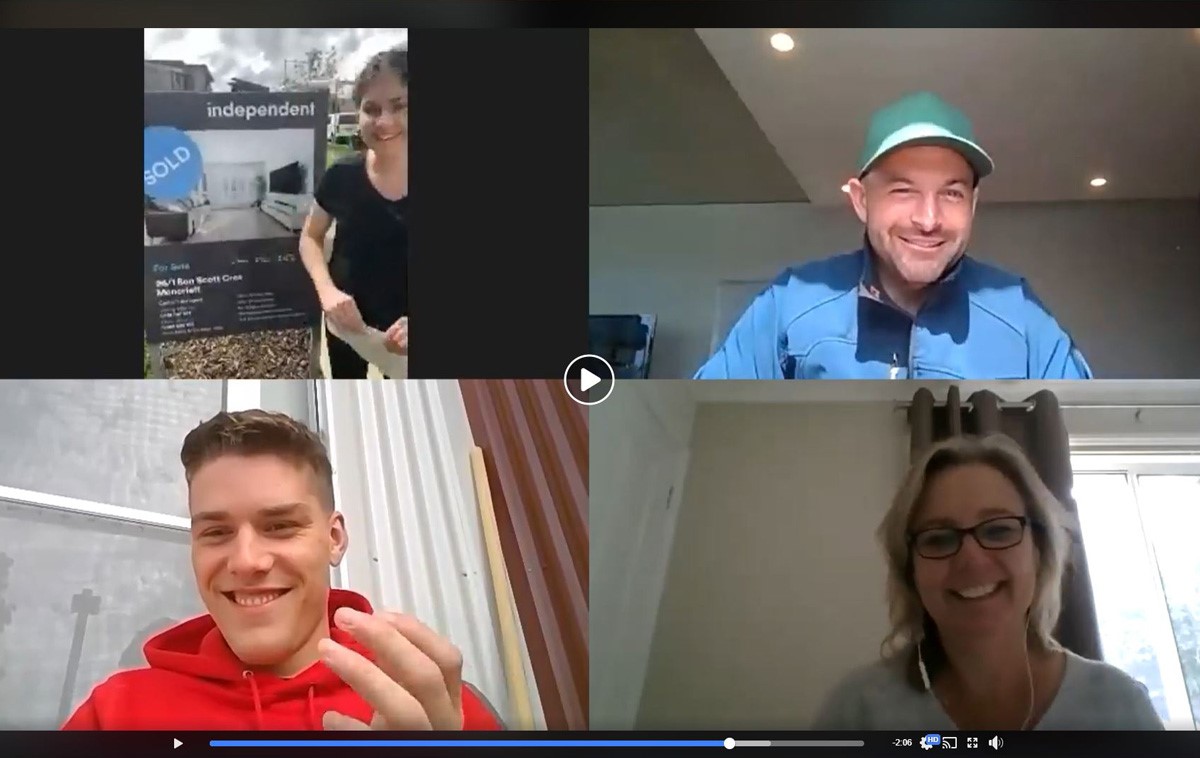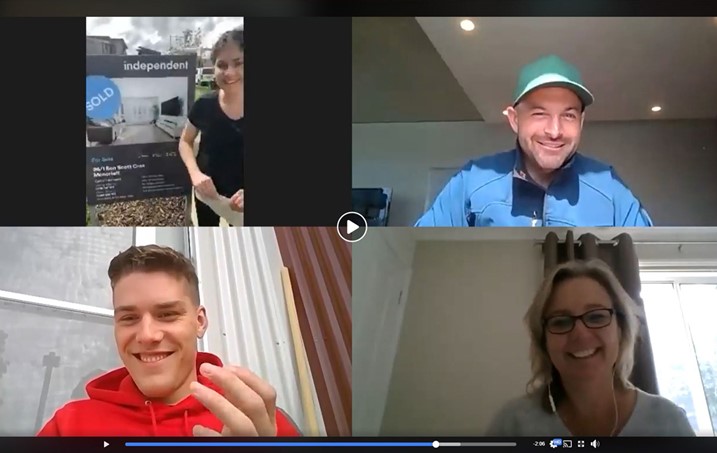 But the course of real estate doesn't always run smooth, and ten days later the buyer pulled out due personal issues.
Jonny called every potential buyer that had looked through the home and booked another six private inspections for the next day…and 24 hours after the first buyer pulled out, the seller had an offer for $556,000— $6,000 more than that first sale price and well above the asking amount. They exchanged the very next day.

"Thanks for all your hard work. It was super exciting to start with and then Covid hit which left us worried. However, we worked closely with Jonny and his team and took on the advice they provided. We are ecstatic with the result and could not fault their approach and service they provided." - Stacie & Andrew, Sellers
Thinking of buying
off the plan?
Sign up and get updates on the latest developments delivered straight to your inbox before they even go on the market.
Got selling on the brain?
We'd love to help get you started on your property journey. With locations throughout Canberra, our real estate agents are uniquely positioned to get the best possible result for your home.

Fill out the form and one of our agents will be in touch shortly.