Canberra's housing affordability issues leave students out in the cold
February 19, 2020
The moment your adult child moves out of home is huge. For all of these years you've been taking care of them. Now they're on their own. What if they vitamin deficiency because they choose to live off 2-minute noodles? What if they get E.coli from dirty dishes?
For parents whose children are heading interstate to university in Canberra, there's even more to be anxious about. The rental affordability crisis in the capital is so severe that in the past few years students have been forced to sleep in cars and tents because they can't find housing when the semester starts.
According to SQM Research, the official vacancy rate in Canberra was 1.7% in November of 2019, but this plunges to well below 1% during January and February. Canberra also has the highest median rent for in the country.
And the prices just keep rising.
Rents have grown over 3% per annum in Canberra, compared to 1% in other capitals. The inner north, once the domain of university students, is now almost out of reach, leaping up by almost 8% in some suburbs.
Grace Hooper, General Manager of Property Management at Independent, has seen the situation play out in real time.
"Canberra attracts a lot of people who come here to work but who are based elsewhere. From January onwards, the rental market becomes incredibly tight. Students looking for somewhere to live are competing with public servants, defence personnel and contractors, all of whom have high incomes and stable jobs. We can have over 50 applicants for a single listing. Unfortunately, the stark reality is that it can be incredibly challenging to get your foot in the door.
Students are faced with a huge uphill battle. In a market where landlords can pick and choose between tenants, why would they take a chance on someone:
without a rental history
without job security, since students typically work on a casual and/or shift work basis
without a high income
In a market with plenty of vacancies, none of these would be a deal breaker. Simply accept that you won't be first in line for the more desirable places and find something that works for your budget. But in the current market, it's enough to find yourself out in the cold completely.
Micaela Battiste found herself stuck between a rock and a hard place when she moved to Canberra to study Medical Science at the University of Canberra. "I started out trying to rent," she says, "but it was tough to find a place. After couch surfing for awhile, I ended up moving in with my boyfriend even though we were really too young for that step. If I'm honest, the decision was driven by needing a place to live."
Micaela's story is a familiar one. Canberra students have long risked homelessness, with the crisis worsening every year. The true numbers are often hidden, because students cope with the crisis by sleeping on friends' couches, in their cars or even in secluded corners of the university libraries.
However, in 2018, a survey of postgraduate students found that almost 10% were homeless or at risk of being homeless — a statistic that is borne out by plenty of anecdotal evidence. Another third of respondents rated their experience of finding somewhere to live either 'bad' or 'terrible', with many falling prey to unscrupulous landlords or living in severely overcrowded conditions.
An investment property could be the solution for your child
When Micaela told her parents her woes, this was the solution they hit on. "I wanted to move out. They were looking at buying an investment property. It seemed like the obvious solution."
Micaela's parents purchased a new off plan apartment for her to live in along with a housemate. Both tenants pay rent to Micaela's parents, although they charge their daughter less than they could get on the open market. "I study full-time, and this is their way of supporting me."
Micaela's parents, in turn, get the security of knowing that their daughter has a safe and stable place to stay. They don't need to hire a property manager because they're in constant communication with the girls and can see the place for themselves.
"We keep the place really tidy and there's no damage except general wear and tear," says Micaela. "It's easy because my housemate is one of my best friends and she respects that my parents own it, so it's really well maintained."
Students get the benefit of security while they study, instead of worrying about market fluctuations and landlords who might sell from under them. Avoiding the quarterly rental inspection is also a plus.
"It feels so much better knowing that I have a stable place to live," says Micaela. "It's almost impossible to concentrate on your studies when you're worrying about where you'll live next month. My friends have commented on how much happier and more relaxed I am this year, and my marks have definitely gone up."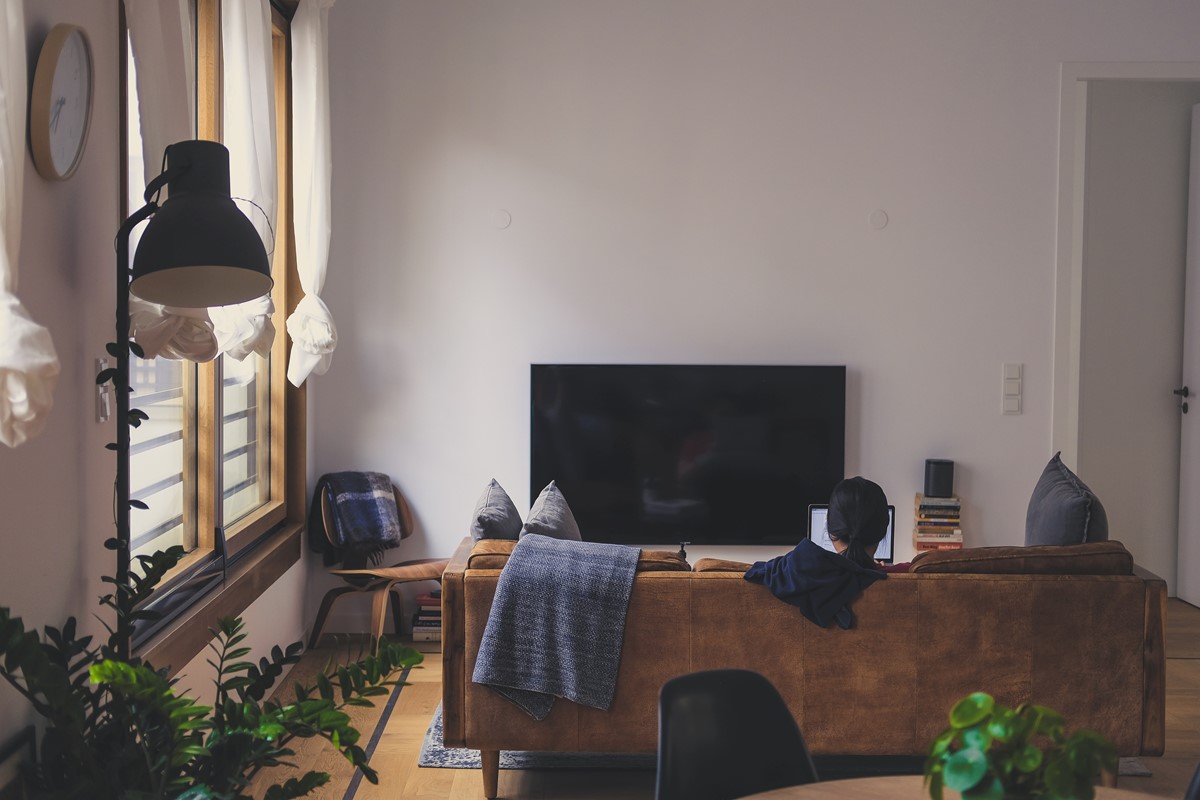 Why investing in Canberra property is as safe as houses
John Minns, Managing Director at Independent, says that conditions in Canberra are ideal for landlords.
"Canberra is the perfect place to consider a property investment. For a start, the same low vacancy rate that makes things tough for students makes life easy for landlords. Once your student graduates and moves out, you'll find it very easy to lease the apartment to someone else. Landlords in Canberra can really take their pick of great tenants, with little to no lost income between tenancies."
"It's also a very safe investment, with a strong history of stability and annual growth in property prices. We're one of only two capitals where homes still increased in value during 2019 when everyone else was having a downturn."
Canberra has the highest median income in Australia. The combination of high salaries and high demand for rental properties mean that you can command healthy rental returns across the board.
"There's a diversity of property opportunities in Canberra," says John. "It's such a tight market for tenants that you can rent out almost any property. Key locations like the inner suburbs are highly desirable, but it doesn't have to be the CBD. As long as there's a shopping centre and transit hub nearby, it'll get snapped up."
The popular Ivy development in Woden is a good example. It's a 15-20 minute drive to both universities, and walking distance from the bus interchange. It has plenty of facilities that are bound to appeal, including a complex swimming pool and state-of-the-art weights and cardio gyms. It can be easy for busy university students to neglect their health, so this makes it easier to maintain a healthy lifestyle without costly membership fees.
Financially, too, conditions are about as good as it gets.
"Banks are lending out money at rate of 3% or lower," says John. "Compare that to rental returns of 5-6% and you can see why people are investing in Canberra property."
There are also some serious tax benefits to owning a rental property. Any costs you incur are claimable against your taxable income. It's even better news if you're buying a brand new property. In addition to claiming depreciation on the building, investors can claim tax deductions for the wear and tear contents also.
How to pick the perfect property for your student
If you're buying for your student, you'll want to keep a few things in mind.
"Low maintenance is important," says Hannah. "No matter how responsible your student is, they probably don't want to spend a tonne of time maintaining a garden. For easy upkeep, focus on properties with an easy to clean interior and hard wearing finishes."
Location is also key. Look for somewhere with great public transport links to the university campuses to save your child money on the upkeep of a car.
Size depends on your preference. There are plenty of desirable one bedroom apartments in Canberra, and they're very easy to rent out once your student has moved on. From your child's perspective, though, a two bedroom might be better. They can find a friend to split the rent and utilities with and be company for one another in their new city. Plus, you'll be doing your bit to ease the squeeze on students!
And just because Micaela's parents choose to lease the second room for below market rates doesn't mean you need to. You might choose to buy a bigger property, give one room to your child and rent out the others yourself. That way you can ask for market rent for the other rooms even if you want to support your student and meet more of your own overheads.
The Ridge in Watson is an ideal candidate if you go this way. It has accessible transport to the Australian National University and is close to both University of Canberra, Australian Catholic University and Academic of Interactive Entertainment. With a range of three and four bedroom townhouses on offer, it's ideal for students who have friends or classmates also looking for somewhere to rent. The size gives them a broader appeal in case you decide to rent to families or couples once your student has graduated.
That moment when your new adult child flies the nest is an anxious time. Make sure they've got a safe place to land.
If you want to find out more about Independent's range of ready-to-move-in properties, visit our developments page or email enquiry@independent.com.au.  
Thinking of buying off the plan?
Sign up to our VIP mailing list for info on off-plan properties before they hit the market and our top buying off-plan tips.