Does everyone experience buyer's remorse, or is it just me? 🏠 FIRST HOME QUESTIONS 🤷‍
November 02, 2020
Samara,
No! You haven't made a mistake. Yes, buyer's remorse is real! But as with anything, the feeling is temporary.
Buying a home is such a big decision and process. There's a lot of thinking, weighing up, emotions and time invested on that path of looking around, to buying, to moving in. When all this is wrapped up in more zeros than you've likely ever have parted with in one transaction, it's easy to question and doubt the decisions you've made – I get it!
Remember, you've made the right choice – because you've gone through all of these things, you've done your research, you've asked all of the questions, you've looked at all of the right details and you've considered everything you can possibly consider that aligns with WHY you chose to purchase your home.
Still, you're may feel the remorse for a bit.
I bought my first home off plan. Off plan made sense - it allowed me to get into the market. But not knowing if the outcome would match my expectations was overwhelming. Buying new also had its disadvantages: I didn't know what the property would REALLY be like until I committed, handed over the money and was well into the process.
The remorse and doubt came and went until I moved in. That's when the reality hit: I loved the location and this was a great step.
Five years later, we purchased our 2.0 for our growing family. We wanted a space that could grow with us. We ended up in a location that wasn't in the area we were originally looking but gave us the lifestyle we wanted.
The night we moved into this home represented a big milestone for us and it was exciting. Then, a week in, all the little niggly things that come with adjusting to a new place came out:
Where are all the light switches? Why doesn't that one work?
I knew this kitchen was small, but this small?

Why is the laundry leaking?

The backyard needs. so. much. work!
And then, kind of like your dad made a well-meaning suggestion, someone commented on the work needed and questioned whether we would knock it down. This time, the remorse was VERY REAL. I questioned whether I'd made a huge mistake.
I had to remind myself why we chose the house in the first place and to focus on the right details. Was a light switch that didn't work going to stop me from living the lifestyle that I imagined in our new place? We weren't afraid of hard work so a blank canvas in the yard was perfect for us to really make it our own. And we had plans to renovate and extend within a few years which would give us the extra space we needed inside.
Remembering why we chose and bought our new place was the perspective we needed. The location was amazing, we have reserve across the road and we're lucky to wake up surrounded by trees and barely seeing our neighbours. There's so much to do in the area for our active family - and all this reassured us that we had absolutely made the right decision.
Here's what I'd do when you're feeling buyer's remorse. Refocus with these three tips.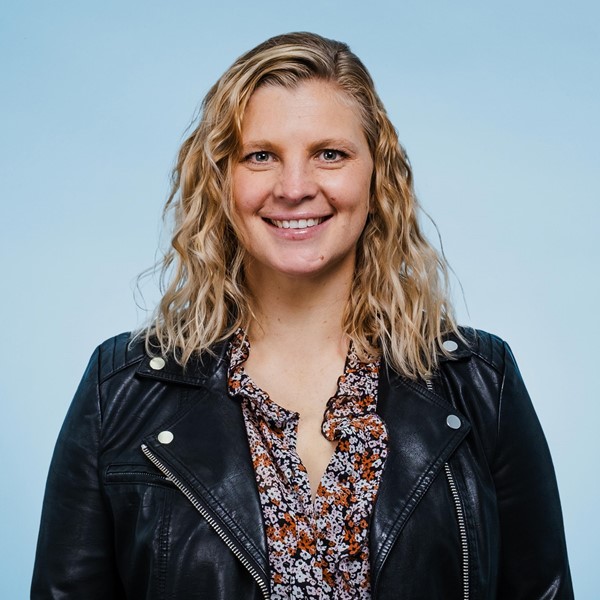 Go back to your building inspection
Hopefully, you read the building inspection reports before you signed the contract and you spoke to the inspection company if there was anything you didn't understand. I know you asked about reading building inspections awhile back so I'm pretty confident you did this.
The report should put your mind at ease that you haven't missed anything major. You mentioned when we spoke earlier that your house was built in the 70s, so it's going to have cosmetic problems but if they were major issues the building report most likely mentioned it.
If you're still worried, consider getting another one now. A post-settlement inspection will give you a different expert's opinion on whether there are any issues to worry about. Chances are, that brickwork cracking is more minor than you think.
Remind yourself why you chose this property
Go back to your wishlist. You probably wanted something of a certain size, in a particular location, right? And maybe there was something special you hoped for, like high ceilings, a spectacular kitchen or a garden of your own. Chances are, you bought this home because it ticked most of those boxes. Remind yourself of all those great features that helped you fall in love.
Choose three things to do now that you're in that reinforce why you bought this home. Maybe it's having people over for dinner. Maybe it's buying your first non-Kmart artwork. Maybe it's starting a vegie garden or spending a night watching TV naked because, hey, you no longer have flatmates.
My point is, celebrate a little.
Trust your judgement – not someone else's
If I may: don't let your family make you doubt yourself. Parents always worry for their children, and it's not unusual for them to bring up all the things that need fixing because that is their way of looking after you. Especially since they usually consider themselves the experts on adulting!
Often when I hear from worried first home buyers, it's because friends or family have decided to share their opinions of the purchase. And they're not always flattering. A friend's "God, it took me a long time to drive here," can feel like a gut punch.
Remember: their opinions are probably coming from a good place, but it doesn't make them right for you. Take action on the comments you agree with (if that tree is too close, just cut it down) but if there's nothing you can do about it, or you can't change it, just shake it off.
Chill, friend. Everything is going to be fine.
TAKEAWAYS
Buyer's remorse is very common and doesn't mean you've made a mistake:
Remind yourself what you were looking for and why you loved the house and then celebrate it
Revisit your pre-settlement inspection report for reassurance
Don't let other people's doubt sway how you feel
Get a FREE buyer's consultation
Ready to buy? Not sure? A chat with one of our agents can help you determine if you can buy your first property sooner rather than later.
> Discover how to prepare to buy
> Learn how to get into the market
> Find out if you're ready to buy now