How can I trust what the agents says during negotiations? 🏠 FIRST HOME QUESTIONS 🤷‍♀
November 21, 2020
Hi Samara,
What's to stop them putting in fake bids? Off the top of my head — everything! I totally get why you're worried about that. It's a common concern because the whole process can feel like it lacks transparency. That's actually one of the reasons I love auctions. It's all playing out in front of you.
But the reality is that agents can't be cowboys. This isn't the Wild West. There are actually a lot of mechanisms in place that stop this from happening.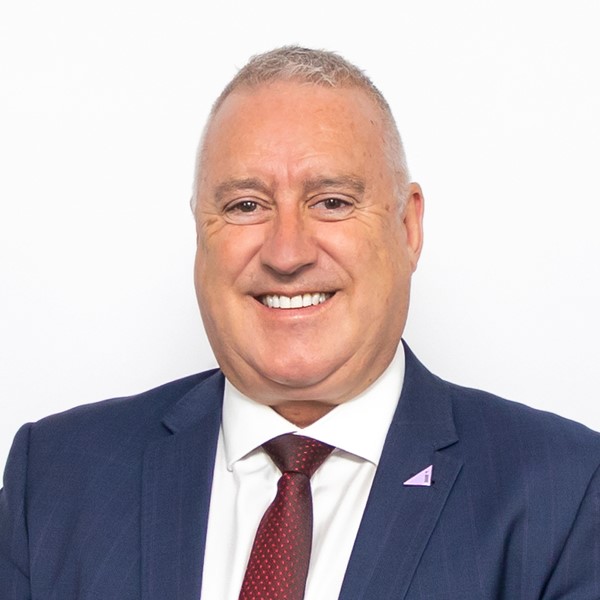 How real estate is regulated
Real estate is one of the most heavily regulated industries around. There's the Civil Law (Sale of Residential Property) Act 2003, which sets down the rules that apply to real estate transactions. It says that agents can't misrepresent the property for sale, and that consumers (including buyers and sellers) can't be misled. Then there's the Agents Act 2003, which requires all agents to be licensed and/or registered, and sets out standards of character and competency.
Once upon a time, that kind of behaviour might have flown. These days, if an agent is deemed to be lying, and there's proof of that, they would lose their registration and licence. That would put their whole career at serious risk and they may never be able to work as a real estate agent again.
I don't know anybody who would take that chance.
Even if someone just suspects that an agent might not be telling the whole truth, they can report that agent to the industry ombudsman. Responding to an ombudsman query is a long stressful process. No agent (or their boss…) ever wants to go through it.
In addition to all the official regulation, each real estate brand will also have their own internal behaviour standards. This is an industry built on relationships and reputation. If an agent pulled this kind of business, they would be shown the door.
What agents can (and can't) say
Remember that agents work for the seller. If the buyer's offer isn't high enough, and the vendor isn't prepared to accept it, they might tell the agent to go back to the buyer. The agent can't say that someone else has offered more (unless it's true), but they can say that the owner isn't prepared to accept the offer. And they do say that all the time. They don't need to make up fake bids—they will just flat out tell you that you aren't offering enough.
If there has been a second offer the agent isn't allowed to tell you how much it's for. They can tell you that it's higher than yours, but they can't put a figure on it. It is very frustrating for the buyers, we know that, but that's also legislated. The agent just can't do it.
So how do you get around that/
What you can do in that scenario is say something like "If I were to offer an extra $2,000, would that be enough?". Then the agent can tell you if that number puts you above the other offer or not.
(I've said before how much I like auctions, right? This is why I like auctions. They get rid of all this guesswork!)
Okay, so what if the agent tells you that someone else is very interested and about to put in a generous offer? My advice would be to say this: "Once that offer comes in, let me know. Until then, my offer is $X." Put this in writing. Any offer should always be in writing before the agent takes it to the vendor.
It's all about the fundamentals. Make sure you've got good clear communication going on, and that the agent knows you're serious so that they can convey that to the seller.
Real estate agents are more trusted than you think
Here's a funny thing. Agents have historically had a poor reputation, but in fact their reputation has improved greatly. In the past seven years or so, the industry has changed dramatically. The requirements for agents to keep themselves up to date and do ongoing training have increased, and agents are improving all the time.
A report done by CoreLogic in 2015 found that among people who had recently bought or sold, opinions of real estate agents were extremely high. 35% said the service was Good, and another 31% said it was Excellent. 68% said they'd recommend their agent to family and friends.
But people only buy and sell property on average once every seven years. So if you ask a random person on the street (or an older family member) about real estate agents, they're basing their opinion on an experience that's out of date.
In the same year as that CoreLogic report, only 9% of the general public rated real estate agents as having high ethics and professionalism. There's a huge gap between general opinion, and the opinion of people who have actually dealt with agents in the past decade.
Moral of the story? You can trust the agent, even if someone is telling you not to. If they come back and tell you there's another offer, chances are 99 in a 100 that they're telling the truth.
TAKEAWAYS
Real estate is heavily legislated, with harsh penalties for agents who lie
Agents can't tell you how much another offer is, but can tell you if it's higher or lower than yours
Improved standards for real estate agents mean they're more trusted than you might think
Get a FREE buyer's consultation
Ready to buy? Not sure? A chat with one of our agents can help you determine if you can buy your first property sooner rather than later.
> Discover how to prepare to buy
> Learn how to get into the market
> Find out if you're ready to buy now